Switching back to politics, the defence minister, Peter Dutton, has marked Anzac Day by saying Australia should "stare down any act of aggression", stressing that Australians should not "take for granted the sacrifice" made by the Anzacs.
Speaking to the Today show, Dutton referred to the war in Ukraine as an example of the necessity to fight against rising "autocratic forces":
I just think that's the reality of our time. We have to have a proper understanding of it. We have to have a conversation and be frank about the intelligence and the advice that we're receiving and reading.

We shouldn't take for granted the sacrifice that was made by the Anzacs, or those in World War II or in Vietnam, in the Middle East, in every conflict in between, that somehow that will see us through to eternity without conflict in our region.

We have president Putin at the moment, somebody who is willing to kill women and children. That's happening in the year 2022.

We have to stand up with countries to stare down any act of aggression to make sure we can keep peace in our region and for our country.
In Currumbin, on the Gold Coast, surfers performed a burial at sea during the dawn service, to mark Anzac day: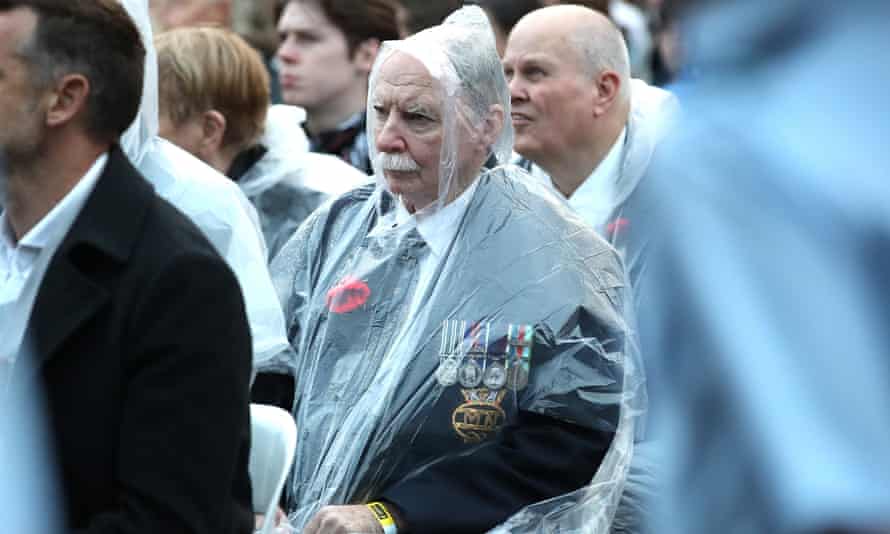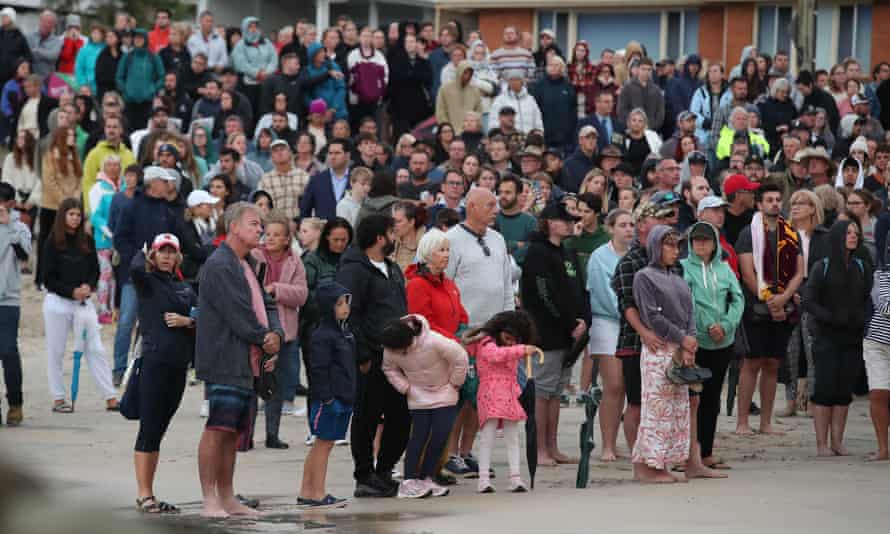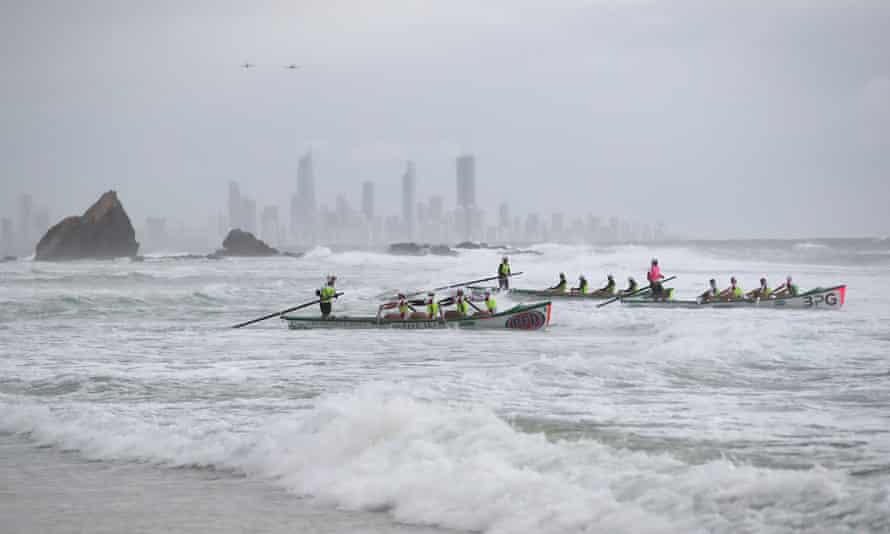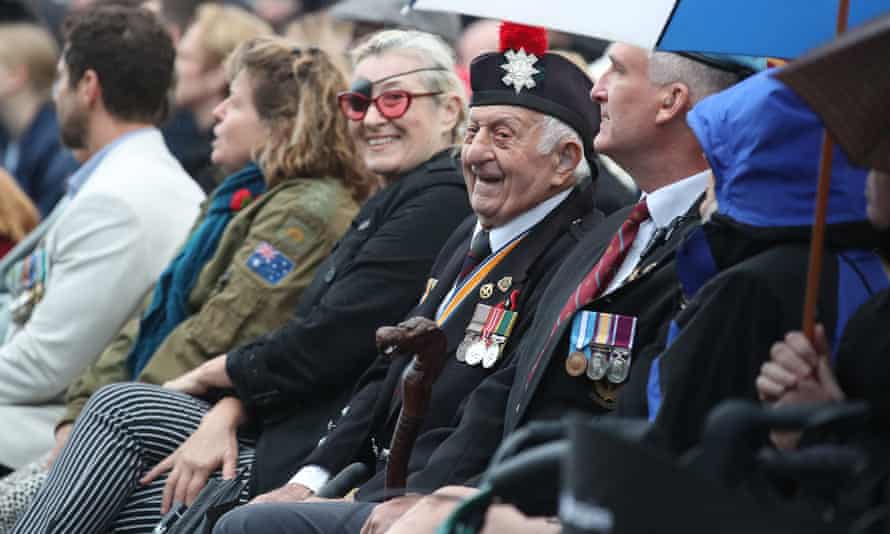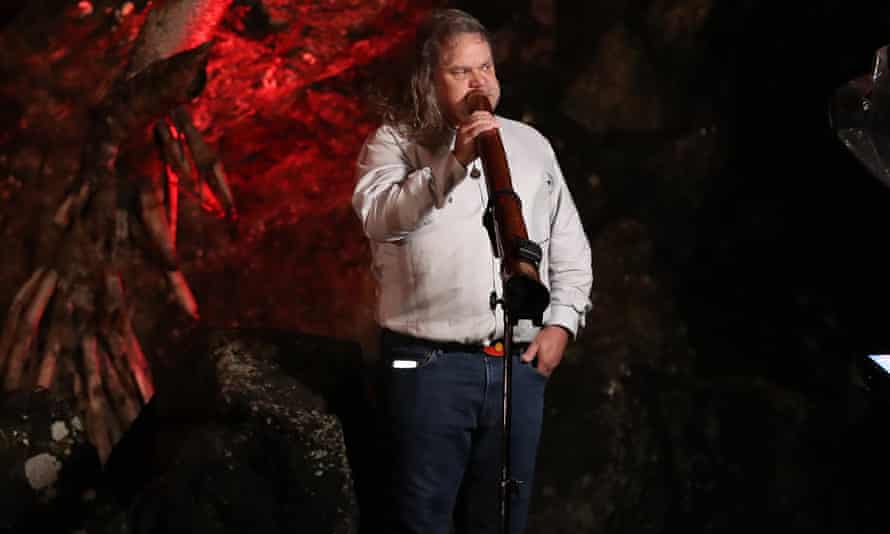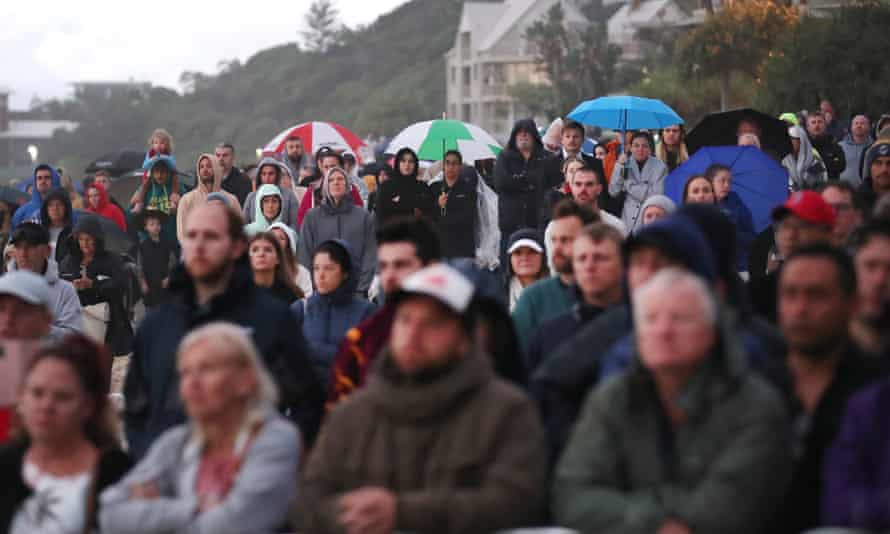 In Sydney, wreaths were placed on the Cenotaph during the dawn service at Martin Place, with many braving both the cold and the rain to pay their respects: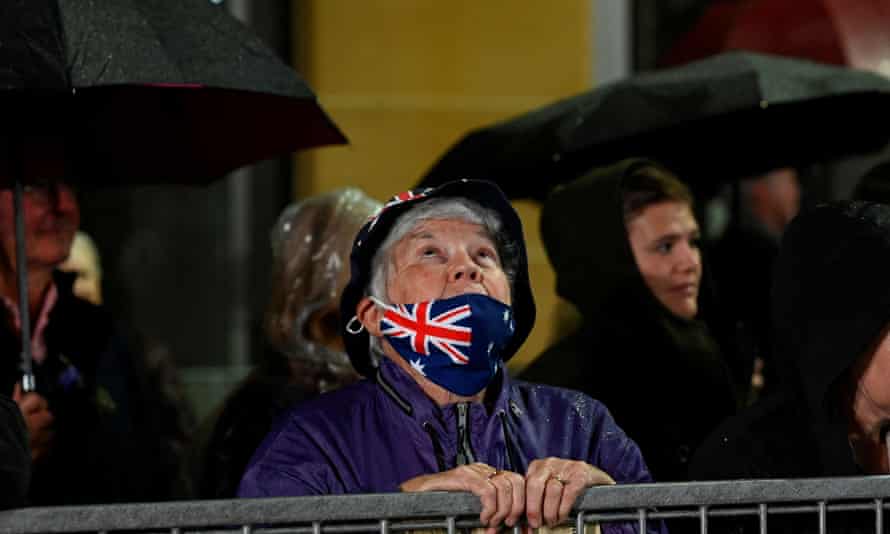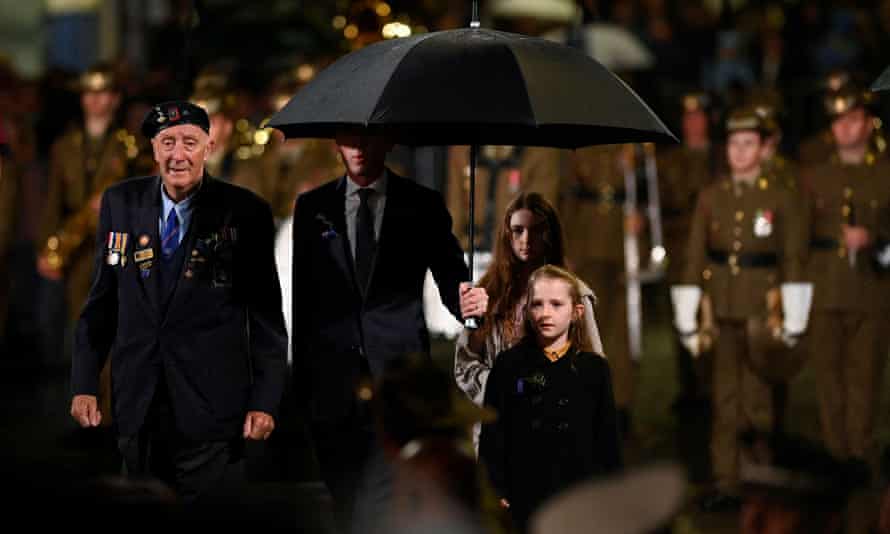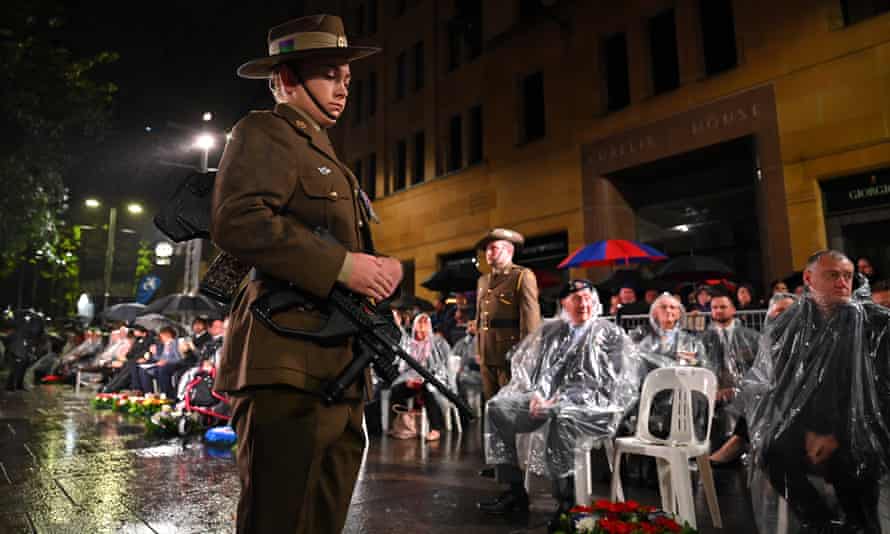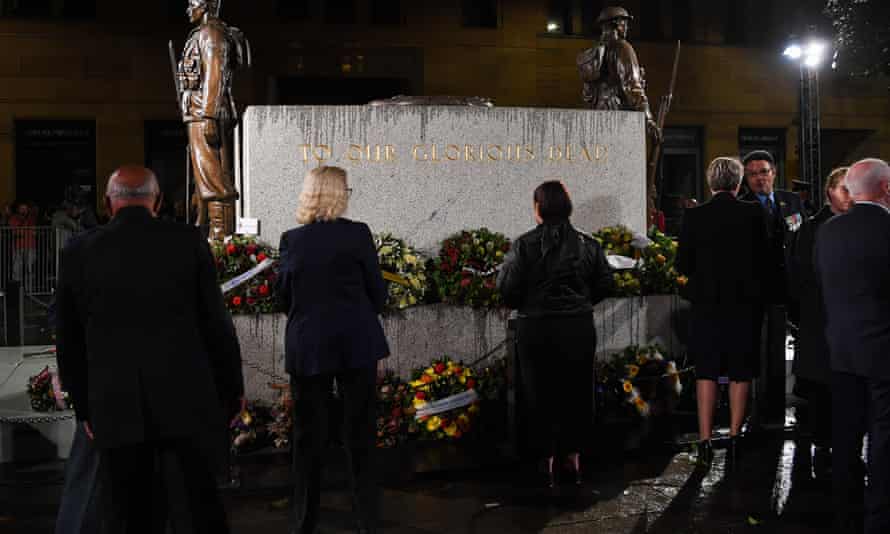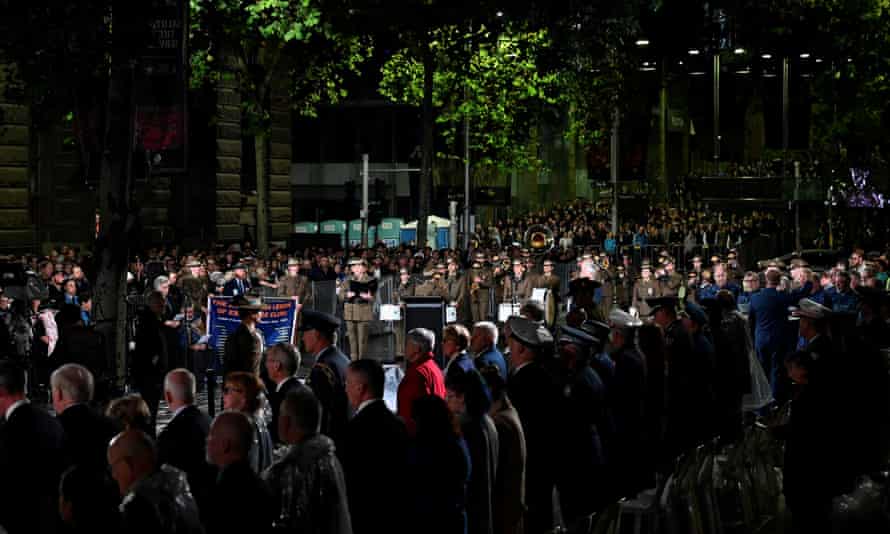 In Melbourne, thousands have gathered at the Shrine of Remembrance in the bitter cold of early morning, to remember the fallen: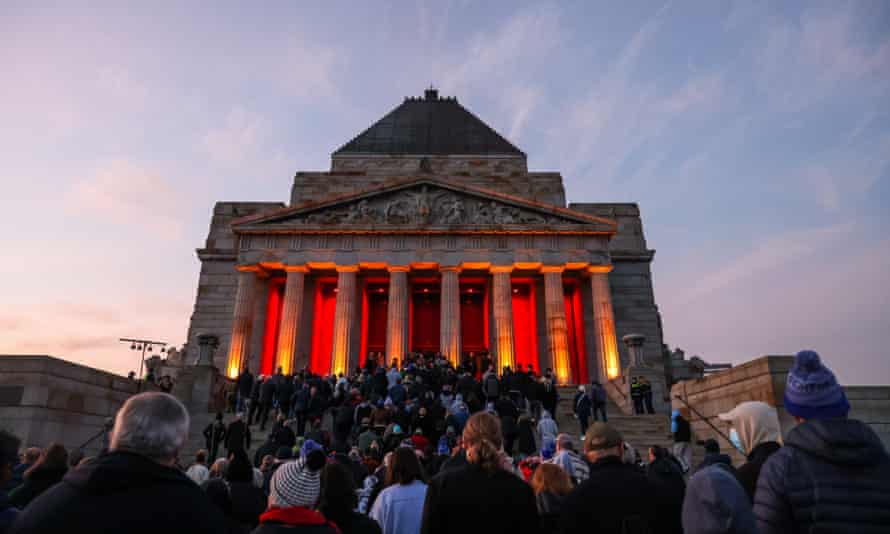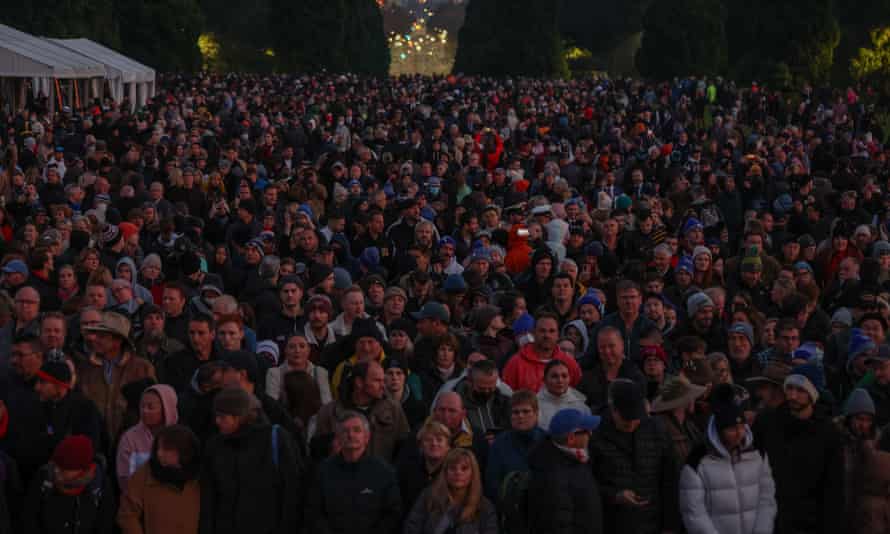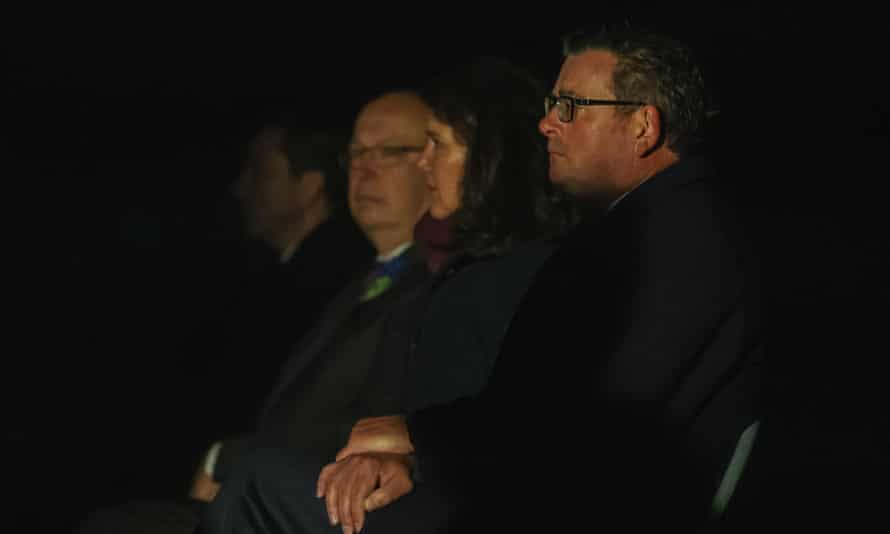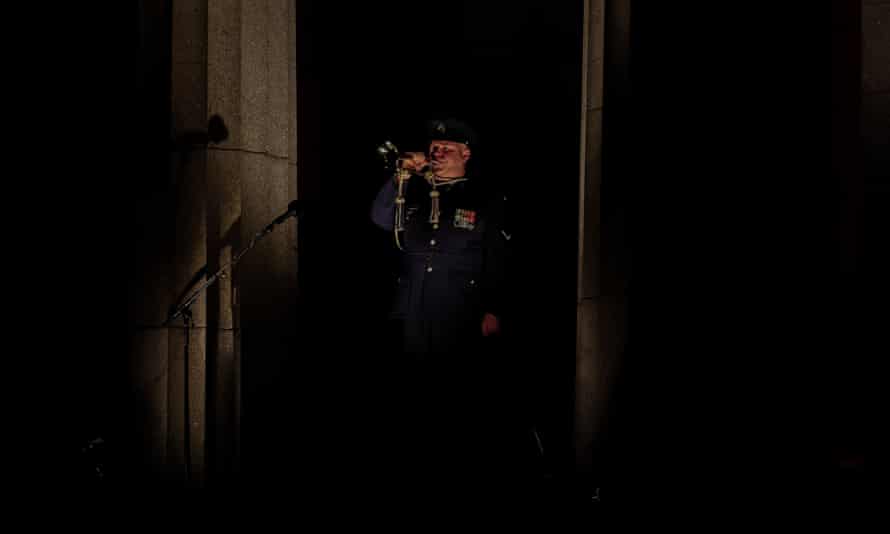 So, last night controversial Liberal candidate Katherine Deves defended her media-shyness, telling SBS News she has received death threats over her comments on the transgender community.
It was only a four-minute interview, where Deves said she had been avoiding the media because she feared for her safety, and that her family had left Sydney to avoid any risk:
I have received death threats, I have had to have the police and the AFP involved.

My safety has been threatened. My family are away out of Sydney because I don't want them to witness what I'm going through nor do I want their safety put at risk.
However, NSW police released a statement saying it had not received any reports of threats made agains Deves.
Deves has previously likened her campaigns to stop transgender athletes from competing to standing up to the Nazis, as well as describing transgender children as "surgically mutilated and sterilised"; she has also declared surrogacy is a "human rights violation" in the past.
Anthony Albanese is still in isolation today, having tested positive for Covid last week, but was able to release a video to mark Anzac Day.
The Labor leader said the Australian "character" was confirmed at Gallipoli, and since then Australians had "stood steadfast as warriors and as builders and keepers of the peace".
Yet as the war in Ukraine so tragically reminds us, darkness is not vanquished from the world.

It reminds us freedom cannot be taken for granted. It reminds us that freedom isn't free.
So, I just wanted to expand on Scott Morrison's comments today at the Darwin dawn service.
Morrison referred to Ukraine extensively, and another of his favourite topics, the so-called "arc of autocracy".
Here's a snapshot of his address:
Even now, as we come together, on this Anzac Day, around the world and particularly in Ukraine, there is a new fight for freedom.

And Australia is playing its part in that conflict, to support those who believe in freedom – freedom from those who would seek to coerce them, freedom from those who would seek to impose their will.

Australia has seen this before and we have stood against it.

… An arc of autocracy is challenging the rules-based order our grandparents had secured.

Democratic free peoples are standing together again, in facing this world we must remember again, if only then, it is only then that we truly appreciate what these times require.

A willingness to live for all of these things, but if necessary, to sacrifice to something far greater than ourselves.

This morning, far away from here, the people of Ukraine are doing exactly that.
Good morning, Mostafa Rachwani with you this morning to take you through the day's news.
It's Anzac Day today, with services held at dawn around the country. It's the first time in two years that capacity crowds have been able to gather in Sydney and Melbourne, but all eyes are on Darwin, where the prime minister and Labor leaders have gathered today.
PM Scott Morrison earlier addressed the dawn service, paying tribute to the resolve of the Ukrainian people, and spoke of the "debt and gratitude" owed to veterans. The PM also warned that war had returned to Europe, referring to the "arc of autocracy".
Deputy Labor leader, Richard Marles, was also in Darwin, and also referenced Ukrainians in his speech. Marles said Anzac Day was an "opportunity" to imagine the fear and anxiety troops felt more than 80 years ago.
It comes as we enter the 14th day of this election campaign/slog, with less than a month to go until voters head to the polls. Both parties will be campaigning in the Northern Territory, and we will be bringing you every update as they come.