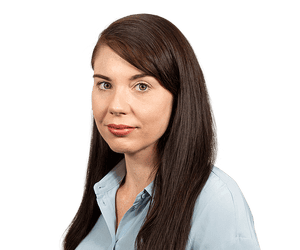 Melissa Davey
Hardly anyone is using My Health Record
Twelve years after the introduction of My Health Record, Australians are struggling to access their medical information, while clinicians report frustrating difficulties uploading and finding vital health details such as pathology results and diagnostic tests.
The latest annual report from the Australian Digital Health Agency shows just 2.69 million of the 23 million people registered for a My Health Record accessed it in 2020-21. While this is an increase of 14% from the previous year, it was largely driven by people accessing Covid-19 vaccination records and Covid-19 test results.
The chief executive of the Consumers Health Forum (CHF), Leanne Wells, said while upgrades to My Health Record to include access to vaccination information and Advanced Care Plans were welcome, day-to-day health records from consultations, emergency department visits, hospital discharges, pathology, and diagnostic testing were still missing from many records. This is despite more than $2bn being spent on the system since it launched in 2012.
Read more:
Damaging winds to hit parts of eastern NSW and Victoria
A damaging winds warning remains in place for eastern Victoria and eastern parts of New South Wales.
The Bureau of Meteorology has forecast winds averaging 50 to 70km/h, gusting up to 90km/h, in alpine areas of Victoria including Bright, Mt Baw Baw, Falls Creek, Mt Hotham, Mt Buller and Omeo.
In NSW, the bureau has forecast "damaging winds and blizzard conditions" in alpine areas, with damaging winds extending on and east of the ranges.
Damaging winds averaging 80 to 90km/h, gusting up to 130km/h, are forecast in alpine areas, with winds of 60 to 70km/h, gusting up to 90km/h, are likely along the ranges and the coast from Bega to Newcastle, including Sydney.
Locally damaging wind gusts to 110km/h are possible about the Illawarra district, the BoM said.
Parts of Adelaide hit by flooding
Wild weather in South Australia has caused flash-flooding and fallen trees, with more than 400 calls for assistance made to the state emergency service.
The majority of the call-outs were from the Adelaide area. The city received more than 70mm of rain over two days, with winds of more than 90km/h.
A teenage girl was rescued from a fast-flowing creek in the Adelaide Hills, and the country fire service had to cut a man from a car that had been crushed by a falling tree, the ABC said.
Good morning,
Prime minister Anthony Albanese is in Indonesia for his first official visit, continuing what Guardian political editor, Katharine Murphy, has described as Labor's regional diplomatic offensive. He will meet with Indonesian president Joko Widodo today.
Murph is on the trip with the PM.
Albanese was met in Jakarta by Penny Wong, the foreign minister, who has made two visits to the Pacific since being sworn in a fortnight ago. The topic of these visits has been China's growing assertiveness in the Indo-Pacific.
Indonesia, said Wong, is a "very important partner for Australia … and is critical for our security".
I think everyone understands we live in a time where the region is being reshaped, and what is important is that countries work together to ensure that region remains peaceful, prosperous, and respectful of sovereignty.
Timor-Leste is the latest of Australia's regional neighbours to sign an agreement with China. Albanese had a "warm and positive" phone conversation with prime minister Taur Matan Rauk while on the plane to Jakarta on Sunday.
It comes as Australia has complained to China about the "very dangerous" interception of a maritime surveillance flight in international airspace over the South China Sea.
Back in Canberra, the opposition leader, Peter Dutton, announced a shadow cabinet which ditched Scott Morrison's key allies and promoted senior conservative voices. Significantly Julian Leeser, a constitutional conservative and longtime supporter of the enshrinement of an Indigenous voice to parliament, has been named shadow minister for Indigenous affairs and shadow attorney general. Alan Tudge has stayed on as shadow education minister.
Simon Birmingham has been named shadow foreign minister, and assured bipartisan support on issues of foreign policy.
Let's kick off. You can reach me at @callapilla on Twitter or Calla.Wahlquist@theguardian.com