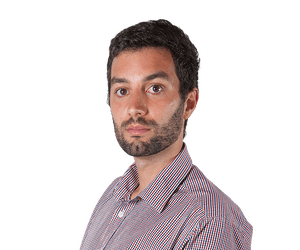 Paul Karp
The education minister Jason Clare has this morning defended the government's decision to cut independent MPs and senators staffing allocation.
Under the allocation, announced on Friday, independents will have four electorate staff and one extra adviser, down from four extra advisers under the Morrison government.
Clare told Sky News:
If you're a Labor MP, or Liberal MP or a Nat, you get four staff. If you're a crossbench MP you get eight. That seems to me to be a bit out of whack. What Albo is saying here is that if your'e a crossbench MP you'll get an extra member of staff, above what a Labor, Liberal or Nat will get. And we'll put extra resourcing into the parliamentary library. That seems to me to be pretty fair.
Clare revealed that the total salary bill of government staff has been cut by $1.5m and opposition staff by $350,000.
People come to this job not for the pay but for the opportunity it provides to make a difference. Everyone is taking a haircut here, whether it is government staff, opposition staff … Most Australians would say you've been elected, now knuckle down and do the job.
Just some quick maths here. If Labor's staffing allocation has been cut by $1.5m, if that were spread evenly across its 23 cabinet members, that's a cut of $65,000 in each office.
That sort of cut can be achieved by having one less person at the senior adviser level, and hiring them as a junior adviser.
For crossbench MPs and senators losing three staff each, that's more like a cut of at least $400,000 in salaries in each office, and can't be achieved without a reduction in head count.
Victorian premier Dan Andrews finalised his new cabinet and ministry late yesterday with new ministers to be sworn in tomorrow.
Andrews' reshuffle – sparked by four high-level resignations – puts 14 women in the state's cabinet, which he said was the highest of any jurisdiction in Australia.
The most senior is new deputy premier, Jacinta Allan, who replaces James Merlino. Allan will also have oversight of the delivery of the 2026 Commonwealth Games.
Other cabinet appointments are:
Lizzie Blandthorn – minister for planning and leader of the House
Colin Brooks – minister for child protection and family services and minister for disability, ageing and carers
Steve Dimopoulos – minister for tourism, sport and major events and minister for creative industries
Sonya Kilkenny – minister for corrections, minister for youth justice, minister for victim support and minister for fishing and boating
Harriet Shing – minister for water, minister for regional development and minister for equality
Morning all.
Graham Readfearn here reaching for the cranking handle to get our live news coverage moving for this Sunday.
Here's a quick reminder of what happened yesterday.
At least 56 people died after catching Covid-19 across Australia.
In Victoria health officials said Omicron BA.4/BA.5 would become the dominant strain in coming weeks.
Foreign minister Penny Wong announced visits to Vietnam and Malaysia this week as the Albanese government continues its early diplomatic push in the region.
Jacinta Allan is Victoria's new deputy premier, with the premier Daniel Andrews announcing his new ministry after four cabinet resignations. There's a state election in November.
Minister for women Katy Gallagher said the US supreme court decision to overturn Roe v Wade was "really disappointing". Environment minister Tanya Plibersek said reproductive choice was "a fundamental human right".
Hope you're staying warm and safe. Let's get going with the day.