Asked if he thinks he will win the election, Scott Morrison launches into his 'it's a choice' stump speech, and it is now so by rote, it almost sounds as if he is reading it.
He then seems to remember what he wanted to talk about and throws in, right at the end:
Just coming back from that issue on the Solomon Islands and this gives you a good idea. What they're putting out today, the Labour Party is basically a continuation of all the things that we're currently doing with one exception.

They think the way to solve the problem the Solomon Islands is to send in the ABC.

I mean, it's farcical when their answer to solving the Solomon Islands problem is they have to Q and A in Honiara.

I don't think that's a true reflection or an understanding of the challenges that we face there. And we've been very focused on your investments in the Pacific to keep Australians safe. And what we've done around the world has been acknowledged. And when I was in the United States when I was there talking to the houses of Congress, and Covid, and their leadership.

They were amazed at the strength that our government has shown in standing up to the coercion and threats that we've seen from the Chinese government. No Australian government has stood up more firmly to the Chinese government's coercion of our region and Australia then our government. And we will keep doing that with a great team in that, of course, with Peter Dutton and Marise Payne and the whole team that continues to stand up for Australia every single day.
Morrison is talking about Labor's desire to have the ABC once again run the Australia Channel, which is seen as a key part of Australia's 'soft power' tool kit. The contract was given to Sky News which has led to criticism over whether the channel is being utilised as well as it could be.
Ben Fordham points out she was cleared of any wrongdoing and had the authority to award the $5,000 Cartier watches as bonuses and asks Morrison to confirm that in his eyes, she didn't do anything wrong.
Morrison does not.
I'm not going to go back over the issue other than to say this now, I still don't think it's a good idea for taxpayers' money, which is what is in a government company, to be used to buy Cartier watches. I don't agree with that the board didn't agree with that either.
Asked about the giant bonuses Australia Post executives have received under the new CEO, which equate Fordham says, to "100 Cartier watches" in some cases, Morrison says:
Well, there are remuneration arrangements that apply to bonuses. But what we're talking about here is taxpayers' money being used to buy Cartier watches and I just don't think that passes the pub test. I never thought it did.

I was simply saying at the time was there should be an inquiry into this and Ms Holgate should have stood aside while that was done and if she was cleared by that then she could have continued on in a job. That was always my position. And if that had occurred, she probably still be there now.

But anyway, she's gone on to other things. I wish her well in all of that. But when you're running a company that is owned by the government, which is all taxpayers money, then I think you know there there are, there are judgments that you need to make about those things which also have to survive public scrutiny.
Asked if he thinks he could have toned it down, Morrison says:
Well, that's what I've already said that to you Ben.
Ben Fordham also moves on to Scott Morrison's treatment of former Australia Post CEO Christine Holgate and asks if Morrison, with hindsight, would have handled anything differently. Morrison says:
I mean, it was a very heated day in the parliament. On that occasion, we were being accused of being complicit in having taxpayers' money used to buy Cartier watches now, I can imagine the sort of questions I would have got from you had you thought that.

And so I responded to that. And I already said that my tone on that day and the way I responded was in the heat of the parliament, and I should have been more measured on that day.

The principle though hasn't changed. And the point about if you're running a government company, it's not running a private company and there are different standards that apply there. And that's the point I was making at the time and I'm pleased to Ms Holgate has gone on to a very successful career. She's a very capable woman, and she's doing something she loves now and I'm quite sure she's doing even better than she was before. So I wish her all the best.

But when you're involved in running a government owned company, then the scrutiny that's applied there, that is applied to ministers of the government every day and ministers have stood aside when I've had inquiries put in place for them.

And that was a standard I have applied to my own ministers and and those who run government companies sign up to the same type of scrutiny.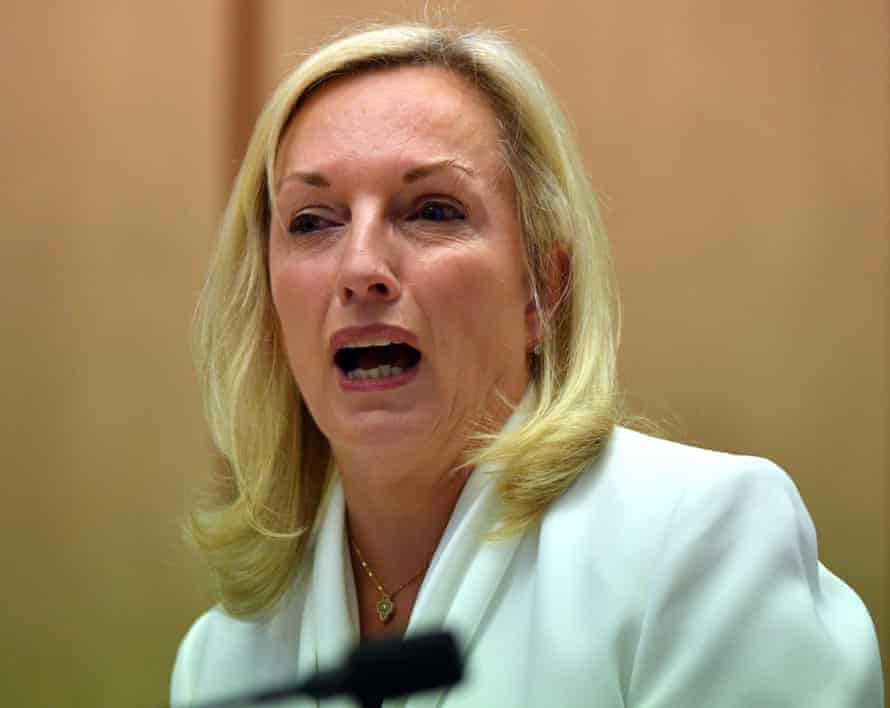 PM says he is 'certainly not' blocking Katherine Deves from radio interview
Asked about Katherine Deves not being allowed to appear on Sydney radio 2GB (host Ben Fordham says he has invited her, but it appears to be Liberal HQ which has stopped her).
Scott Morrison again says:
I'm certainly not doing that
But doesn't address the question of whether Liberal HQ is actually stopping her from speaking.
Morrison:
I think it's really important that we just bring it back to the simple point she's making about women and girls in sport. It's very common sense. I mean, I think parents want to have this discussion in a civil way and in a respectful way, but the point she's making a pretty obvious and what I'm surprised about is the reaction to their comments on women's and girls in sport.
Scott Morrison is on Sydney radio 2GB where he is being asked how prepared Australia is for war given Peter Dutton's comments yesterday.
He launches into a speech on defence spending, and comparing it to Labor's record.
What Peter was saying yesterday I think was important. Of course no one wants to see a war and no one is believing that is about to happen. I want to reassure Australians about that. We prepare for these things to ensure we can stability and peace within our region.
It seems even 2GB listeners don't think Australia drawing a red line in the Pacific means much when it comes to China, leading Morrison to try and explain that Aukus is more than just nuclear submarines (that we won't get for at least 20 years).
Aukus is not just about nuclear-powered submarines, Aukus is about cybersecurity and cyber defences. The first shot in any conflict is actually in bits and bytes. It's not in bullets.
Not sure that is quite the slogan he thinks it is.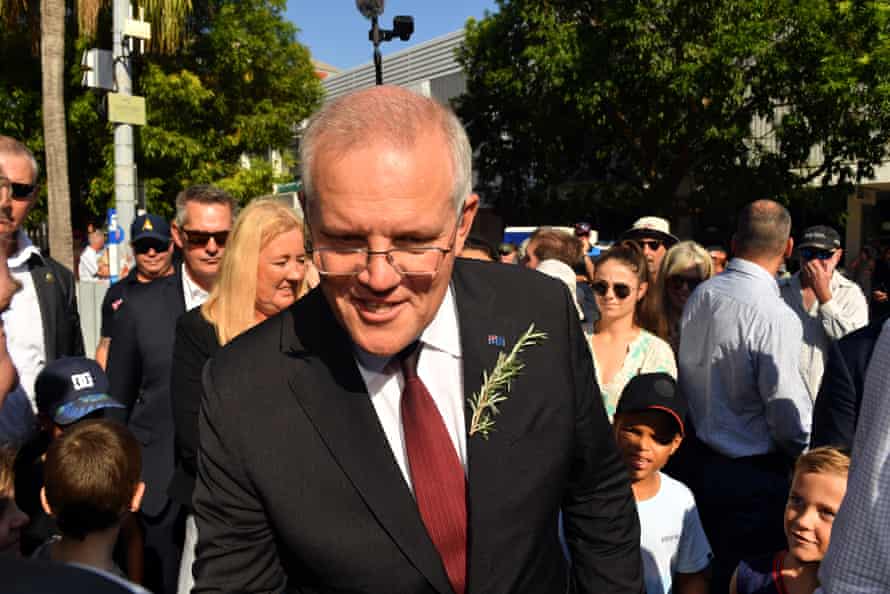 The campaign in Kooyong is heating up, with the treasurer, Josh Frydenberg, and independent challenger Monique Ryan exchanging potshots over a candidates' debate, with each accusing the other of dodging the spotlight.
A candidates' forum is to be held on Wednesday in Kooyong, with Ryan and several other challengers slated to attend. Frydenberg has declined. On Monday, Channel Nine political editor Chris Uhlmann tweeted that his network had invited Frydenberg and Ryan to a debate to be held at Melbourne's Docklands – about 10km outside of Kooyong.
Uhlmann later tweeted that Ryan had declined – a post retweeted by Frydenberg.
Ryan released a statement saying she would "relish the opportunity" to debate Frydenberg, but was critical that Nine's "proposed format does not involve the people of Kooyong, or give them the chance to ask questions of me or Mr Frydenberg".
She said she would accept Nine's invitation if the debate was held in Kooyong, with questions from locals, and accused Frydenberg of "hiding from his constituents".
But Frydenberg quickly shot back, claiming the Kooyong community debate was being hosted by a "climate activist group", which he called a "front" for his opponents.
Participating in a debate hosted by Lighter Footprints would be akin to attending a campaign rally organised by my political opponents," the treasurer said in a Facebook post.

This is not to say that climate change is not a very important issue. It is. I have been a strong advocate for net zero emissions by 2050, to which our government has committed and has a plan to meet. However, it is not the only important issue at stake at the upcoming election and, therefore, should not be the only issue debated between candidates."
At this stage, it seems that while both candidates say they are keen to debate, they can't agree on where and how to do it.
It's all a bit ugly and silly, but shows the tension in this race – where polls show Frydenberg could be in trouble. Kooyong is covered top to bottom with election posters, and residents are being bombarded with targeted social media ads from both sides.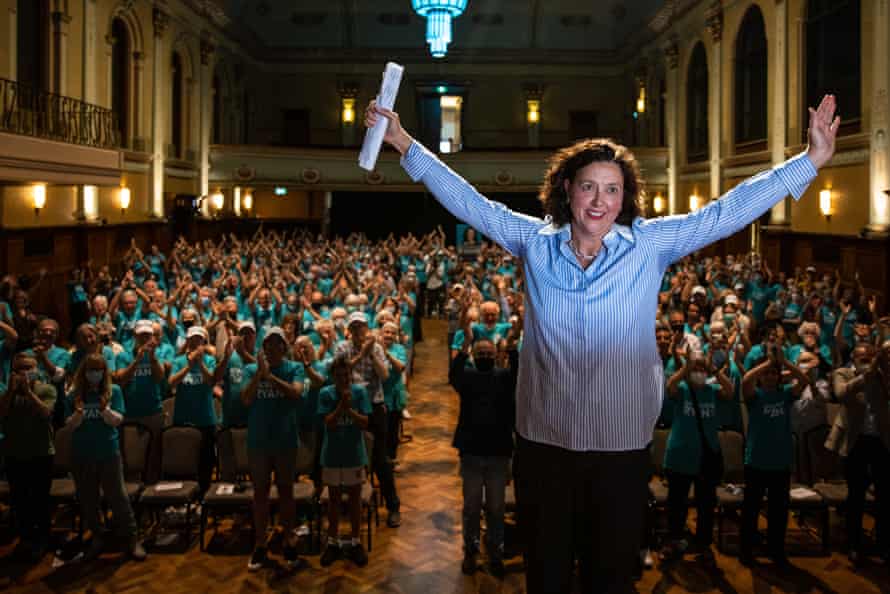 We are almost at the halfway point of the campaign, which means things are about to get even more messy.
The latest Newspoll, first published in the Australian newspaper, shows no movement in the two-party-preferred, with Labor still leading, 53 points to 47. Scott Morrison still remains the more popular leader, but dissatisfaction with his leadership has also increased. The AFR Ipos poll shows an unchanged 55-45% two-party-preferred measure, which remains unchanged from the last poll three weeks ago. Just a reminder swings are never uniform.
Meanwhile, the "red line" he has declared with China (a naval base in Solomon Islands) has left people a little uncomfortable and confused, because no one knows what would actually happen if China crossed it. Red lines, combined with Peter Dutton (who claims his leadership ambitions have passed) talking about the need to prepare for war to protect peace (all on Anzac Day) has left people a little uncomfortable.
Labor has released its "how we would deal with the Pacific" policy, as Daniel Hurst maps out here.
And the election campaign rolls on. We will bring you all of it as it happens. You have Katharine Murphy, Sarah Martin, Paul Karp, Daniel Hurst and Josh Butler watching the campaign and surrounds, as well as Amy Remeikis on the blog for most of the day.
This is going to need more than coffee today.
Ready? Me either. Still, let's get into it.