Scott Morrison was by Josh Frydenberg's side yesterday afternoon after the rate rise was announced, but he hasn't been playing a role in helping Frydenberg fight for his seat.
ABC News Breakfast asked why.
Q: When is the Prime Minister joining you in the hustings in Kooyong?
Frydenberg:
He already has, we went to a religious service at a local synagogue and no doubt he has many competing requests on his…
Q: It's a pretty key seat. You know full well yours is a very key seat. You are a potential future Liberal Party leader and Prime Minister if the Government's re-elected. Why won't the Prime Minister campaign with you, go to local shops in the suburbs of Camberwell, side by side with you and speak to voters?
Frydenberg:
Well, thanks for that vote of confidences are but I think I'm the best advocate for myself.
Q: What are you afraid of? Why are you scared to bring the Prime Minister into Kooyong.
Frydenberg:
I'd put it to you, to the contrary. I'd say to you – I am the best person to sell the Government's message to meet my own local constituents and to be out there campaigning myself as I have been doing for the last three years in my local area. I have to say, I have never taken my local area for granted. It's been a privilege to respect them for the last 12 years. I fought hard for local infrastructure projects, I fought hard for local community organisations, I fought hard to support our…
Q: But why – why won't you get the Prime Minister to say just that on your behalf? He is of course the leader of the country and your party in those suburbs in Kooyong?
Frydenberg:
There's 151 seats in the country and he's already been to my seat.
Q: But that wasn't – as you say, it was quite rightly to celebrate Passover, it wasn't a full campaign stop in going to shops and speaking to voters on the street.
Frydenberg:
Can I just tell you once again – I think I'm the best advocate for myself and for the Liberal Party in my own seat. I'm looking forward to debating Monique Ryan. I like to have debated her in another channel studio but she refused to do so. She's a former long-standing member of the Labor Party. She sought to conceal it, she won't tell our local community how she will vote on the other side of election in the event of a hung Parliament. I think that people is of Kooyong deserve better.
Former longtime WA senator, deputy Liberal leader and Fraser government minister Fred Chaney (he quit the party in 1995) has an op-ed in the Nine Newspapers today about how he believes the Liberal party has lost its way. His niece Kate Chaney is running as an independent in Curtin, where she is posing a strong challenge to Celia Hammond, who was elected after Julie Bishop retired.
Don't expect the government to undergo a spiritual or moral conversion to the need for accountability, the need to use borrowed and taxpayer funds for public rather than party interest as shown by the absurd levels of pork barrelling, the need to repair the aged care system, the need to end the use of cruelty in our refugee policies and obscenities like the robo-debt approach that unlawfully pitted a bullying government against those least able to resist.

The government will only change its approach if the parliament does not tolerate these things. The moderate Liberals have shown they do tolerate these things by supporting the government in doing them. Neither major party should be trusted with absolute power.
Josh Frydenberg has also seized upon the RBA's mention of international pressures:
Well, ultimately what we're seeing is the normalisation of monetary policy just as we saw the normalisation of fiscal policy and that shouldn't come as a surprise to anyone as they understand international markets and they have seen other central banks move globally in the same way that the central bank of Australia has done.

You're absolutely right – the Reserve Bank did say that the main drivers of yesterday's rate rise were international global factors and particularly what that means is that the Covid pandemic has led to supply-side disruptions which have increased freight costs by up to fivefold and we have also seen the impact of the war in Ukraine with a spike in commodity prices, not just fuel, but also wheat and other commodities.

Now, with respect to domestic challenges that we face, the biggest issue for employers today is how do they get more workers and that is one of the challenges that we're seeking to meet with more than $3.5bn set aside in the budget to create 100,000 new training places.

What we're seeking to do is make it easier for workers to move between states to take jobs, and obviously we got skilled workers coming into our country as well. So that will help meet some of those supply-side constraints including our massive $120bn infrastructure plan and rollout, which is actually creating a more productive economy.
Josh Frydenberg, meanwhile, says the government will only take responsibility for the factors he says it can control.
He told ABC News Breakfast:
Our responsibility is for the economy more broadly and, whether it's interest rate changes or whether it's the fall in the unemployment rate, or whether it's the growth numbers, we take responsibility right across the economy for the factors that we can control.
This seems to be a preview of where Jim Chalmers will be going at the press club today:
You know, the economic jargon talks about capacity constraints and what that really means is whether or not the economy can grow strongly enough without adding to these inflationary pressures, and the key issues there are are you training people to deal with skill shortages? Are you reforming childcare so that more people can work more and earn more? Are you dealing with issues around infrastructure in the digital economy? Are you investing in new secure well-paid jobs. And those issues are absolutely central to our economic plan. The government's got a plan to get themselves through an election. We've got to plan for a better future with a stronger economy at its core.
Jim Chalmers is also everywhere this morning.
He is asked, while on ABC radio RN, whether the Reserve Bank's comment that there has been some increase in wages takes away one of Labor's attack lines.
Chalmers:
Well, the last wages data we have has wages a bit over 2%, which is nowhere near inflation at 5.1%. We'll get some more data on wages in a couple of weeks' time and I genuinely hope that real wages begin to pick up because, even with that unemployment rate coming down in welcome ways, we're not seeing the real wages growth we need for ordinary Australians to keep up with the skyrocketing cost of living, and that's why they're falling further and further behind.

And the government has made 55 wage projections over the course of their almost decade in office.

They've been wrong 52 of those times. It's a government notorious for over-promising and under-delivering on wages, and we can't see that again.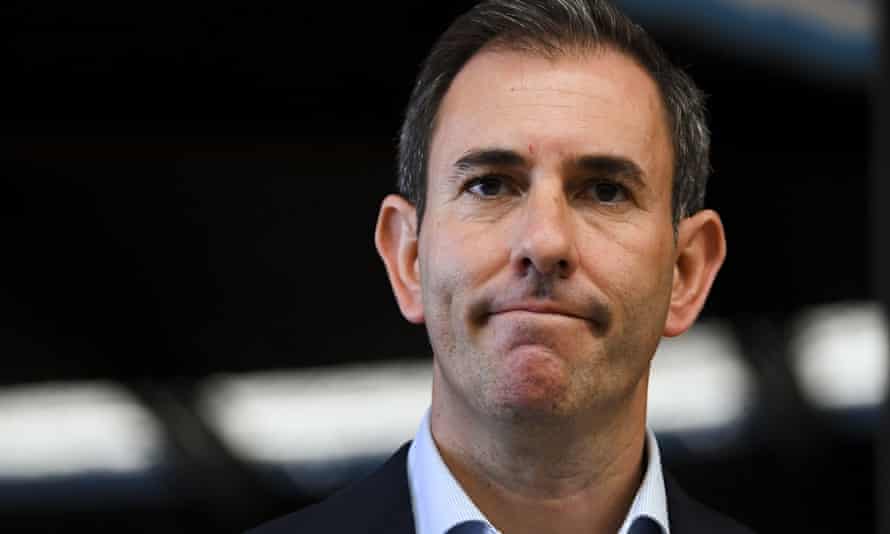 And the last of the big four banks have passed on the rate increase.
Rate rises tend to get passed along faster than rate cuts.
Josh Frydenberg has been doing the media rounds this morning, defending the government's record on the economy.
He and Jim Chalmers are due to debate each other at the National Press Club today. It's going to be a long day.
There's apparently 24 useful hours in every day. And on day 24 of the election campaign that won't end, Australia will use them to talk about interest rates.
John Howard, who not only lost the election, but his seat in parliament in 2007 – the last time an interest rate rise was announced during an election campaign – says there is no problem for the government.
Scott Morrison won't stop talking about the economic "shields" he says his government provided during the pandemic and choices about who should handle the economy.
Anthony Albanese is all about the "triple whammy" and trying to get at least some of the blame to stick with the Morrison government.
Meanwhile, people already on the bubble of economic stress are facing watching rates rise to 2.5 %. And while that's not the 17% rates those in the 1990s experienced, people didn't tend to have million-dollar mortgages then either, or have spent more than six times their earnings on their house.
Wages have not increased in a real sense for close to a decade. That's a problem in itself but it's an even bigger problem when the cost of living inflates and suddenly your dollar doesn't go as far. For those on income support, it's even more dire. Rentals are already beyond reach. If you don't think landlords won't pass along any interest rate rises, then I've got a bridge I'd like to chat to you about taking off my hands. That's on top of power prices increasing, basic, non-discretionary items increasing and transport costs increasing. So it's not about what to eat, it's about if you eat. If you go at all. If you use the power. Those have already been hard choices for people on low incomes. Now they are becoming impossible ones.
In NSW, teachers will go on strike after the government didn't come to the table with a pay rise to address shortages. Premier Dominic Perrottet asked teachers to wait until the budget is delivered next month to negotiate – unions said teachers had waited long enough, with the latest round of negotiations having been sought since February. Last year.
So strap in for what's going to be a pretty political day debating what is a very scary and real issue for many of us.
Katharine Murphy, Sarah Martin, Daniel Hurst, Josh Butler and Paul Karp are keeping watch and you have Amy Remeikis here on the blog.
I'm not ready either. We'll get through it together.