Scott Morrison is still campaigning in Queensland, where he is working to shore up the regional vote.
NewsCorp newspaper report he is aiming to remind regional voters of Bob Brown's 2019 convoy and stir up that bush-city divide which seems to exist in some politicians' heads.
The Courier Mail reports Morrison will say:
Their jobs and lifestyles derided or seen as somehow unworthy, in a world where the big talkers all seem to work in government, or finance, or the tech industry or the media.

You witnessed this sort of thing first-hand at the last election – courtesy of Bob Brown and the Greens and their convoy to central Queensland. A convoy against coal jobs.

This was the Green left in this country basically saying – 'We're more virtuous than you and we think you need to change'. Now that is not the country I know."
Peter Hannam has looked at inflation ahead of the ABS releasing its CPI figures later this morning:
Food prices will feature prominently when the Australian Bureau of Statistics releases the March quarter consumer price inflation figures on Wednesday. The so-called headline rate is set to come in at about 4.5%, not far shy of the 5% pace last reached in 2008.

The Commonwealth bank predicts food prices alone will have nearly doubled the pace of increases in the first three months of 2022 from the December quarter rising 1.3%. Petrol prices, which spiked with Russia's invasion of Ukraine, rose almost 10% in the quarter and remain elevated, even with the 22.1 cents a litre temporary cut in the fuel excise.

Another consequence of rising prices is that the Reserve Bank is running out of excuses not to lift the official cash rate target from its record low 0.1% level.
Guardian Australia is also launching its housing crisis series today, looking at housing stress across the nation. Stephanie Convery has examined rental assistance and how it is not keeping pace with housing increases:
Soaring rents have dramatically outstripped increases to the commonwealth rent assistance (CRA) payment, with house rentals in capital cities rising by an average of 13.8% over the last two years while rent assistance has risen by a maximum of 4.52%, leaving low-income renters hardest hit by the national rental crisis.

The pressure in regional areas is even more severe, with rent increases of 20.2% across the board. Almost half of low-income renters now experience rental stress, spending more than 30% of their income on rent, even with government support.
In case you didn't catch this last night, here is Murph on the latest "carbon tax" lie: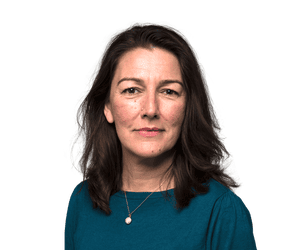 Lorena Allam
Federal Labor says it will spend $100m on urgent housing and infrastructure in Northern Territory Aboriginal homelands, and negotiate a new remote housing agreement with the NT government, if it wins power in May.
The commitments are on top of its earlier promise to spend $200m on remote housing across Queensland, Western Australia and South Australia.
The NT is the only jurisdiction where the federal government has an agreement to fund remote housing. It is due to expire in mid-2023.
About 10,000 Aboriginal Territorians live on their country on outstations and homelands.
Labor's Linda Burney said the commitment would undo "years of Liberal neglect".
"Spending on health, education and employment will offer a much bigger return if we also improve access to safe and adequate housing in remote Australia," the opposition spokesperson for Indigenous Australians said.
"Labor understands the need to work with First Nations peoples to address overcrowding and run-down housing if we are to be successful in closing the gap."
Malarndirri McCarthy, a Labor senator for the NT, said the announcement "would go a long way towards giving hope to those who want to live back on country".
"Morrison has been in government for almost a decade and done little to improve the livelihoods of First Nations people and their aspirations to live on homelands and outstations across the Territory," McCarthy said.
Labor's candidate in Lingiari, Marion Scrymgour, said it would allow traditional owners to properly care for and maintain their cultural obligations to country.
"This is an important commitment from Labor. Homelands are generally safer and provide better health outcomes for families," Scrymgour said.
More than 62,000 Aboriginal people live in overcrowded housing in remote and very remote areas.
Labor says it will require states and territories to maintain existing investments in remote housing.
It's all going wonderfully well in the Coalition at the moment.
It's the midway point of the midway week of an election campaign that just keeps on keeping on. Huzzah.
We start today as we left yesterday. The Coalition is all in a tither over its climate policy, with Queensland senator Matt Canavan helpfully telling anyone who will listen that net zero is "dead" and backing in fellow Queenslander, Col Boyce, the LNP's candidate for Flynn who said there was "wriggle room" in the Morrison government's net zero "statement".
That's not what inner-city Liberals have been telling their constituents though. They've been running on an "it's locked in" line, which now makes it seem like the Coalition is saying one thing in the city and another in the bush – the very political sin Scott Morrison successfully accused Labor of committing at the last election.
How does Morrison respond? By making up another carbon tax scare for Labor. Except this time, it's the Coalition government's own policy, which Labor is taking up and pledging to improve, which has now become a carbon tax. In case it's not clear, there is no carbon tax. Labor is taking the government's own safeguards policy and saying it will make it work for its intended purpose. As Murph said in her comment piece yesterday:
… every time one of the current generation of Coalition politicians utters the words carbon "tax" and Labor in the same sentence, understand this: they are lying, and worse, they are fully aware they are lying.
She would know. She's been through more than 20 years of this damaging ridiculousness. Which is something that media covering it should note, too. Just because someone labels something a carbon tax doesn't mean there is any truth to it. Particularly when that side of politics is trying to patch over divisions of their own.
But climate isn't the only headache for the Coalition (which is still trying to dig its way out of the foreign policy quagmire it has found itself stuck in, with red lines and "preparing for war" rhetoric creating more pits than it clears) with the consumer price index being released today at 11.30am.
It's expected to see inflation has increased, extending the run of real wage decline. If the inflation number is high enough, speculation will start over what the RBA plans to do with the cash rate target at next week's meeting – raising the prospect of interest rate increases.
So it's already a big week which could get bigger. We'll be covering all the blow by blow for you, with Murph, Daniel Hurst, Josh Butler, Sarah Martin and Paul Karp making it all make sense. Amy Remeikis is with you on the blog.
Ready? Didn't think so. Alas, we must get started.
Let's get into it.