Pincher may lose the whip by the end of today over groping allegations, cabinet minister suggests
The big story this morning is about Conservative MP Chris Pincher, who resigned from his role as deputy chief whip last night after admitting he had "embarrassed myself and other people" following reports that he drunkenly groped two men at the Carlton Club in Piccadilly, London, on Wednesday.
Interviewed on Sky News this morning, Welsh Secretary Simon Hart was unable to confirm whether the alleged assault was being formally investigated, as Labour demanded Pincher have the whip suspended.
Hart said it was "early days yet" and that from the perspective of the alleged victims, it could be "counter-productive" to rush any probe.
He said Conservative chief whip Chris Heaton-Harris would be having "conversations" throughout the day and that "we might be having a very different conversation as the day goes on".
The Cabinet minister told Sky News:
This makes me very sad, it makes me sad for everybody who's been involved in these things. It's clearly something which has gone terribly wrong. There is a process, I think it's important that the process is followed.

I think it is entirely right that the chief whip and others take a view today about what is the appropriate course of action. Of course, if there are those who are victims of this or who wish to raise complaint, they can do so.
Asked whether he believed Pincher should lose the whip, Hart said he knew "what he would like to see happen" but that the decision was not down to him.
Let's let today play out, let the chief whip do his duty today, and then I think we might be having a very different conversation as the day goes on.

This is not the first time, I fear it possibly won't be the last. This happens in workplaces from time to time.
Labour said the incident showed the Tory Party was "mired in sleaze and scandal" and questioned how Pincher could still be allowed to take the Conservative whip given what had happened.
Labour's Yvette Cooper said that removing the whip from the former Conservative deputy whip needed to be the "first step that takes place" but did not call for his resignation as an MP.
Cooper told BBC Radio 4's Today programme:
We need to know the full truth about what has happened and what the allegations are.

But I think that's [removing the whip] the first step that needs to take place. And I think the idea that the Conservatives can try and simply dismiss this is just unacceptable.

They have to show they take this kind of thing more seriously. Time and again Boris Johnson just doesn't. That is not good enough. This is about standards in public life.
Guardian reporter Jane Clinton has the full story here:
Boris Johnson rejects idea that Ukraine conflict is about 'Russia versus Nato'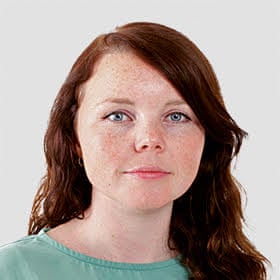 Rachel Hall
Good morning. The day kicked off with an appearance from prime minister Boris Johnson on LBC, in which he told host Nick Ferrari that despite some 35 recorded threats of nuclear war from Putin, it's important not to "allow ourselves to be side-tracked by this kind of sabre-rattling".
He said:
Fundamentally, what Putin is trying to do is to reframe this. It's about Russia versus Nato. It's about, you know, a stand-off of that kind. It's not. It's about his attack on an entirely innocent country, with conventional weapons, with artillery, bombardments with planes, shells and so on.
He added that he thought the Ukrainians could "recapture ground", as evidenced in the Snake Island win, but that "the time has come now to bring the technical military operation to an end, and to withdraw and to seek a new arrangement". He said he didn't think that the war would necessarily end with Putin out of the Kremlin, since he enjoys "very considerable levels of public support".
Responding to questions on why the army is reducing troop levels, he said the priority is on improving equipment levels for the armed forces rather than increasing recruits.
Asked about Met police failings, he said that City Hall "has got to grip this thing", and that it was the responsibility of the mayor of London, Sadiq Khan, as he is commissioner of the police in London. With one in seven police forces in special measures, he said he would ensure they are "properly held to account through the Police and Crime Commissioners".
On the question of whether Covid restrictions could return as the UK grapples with its fifth wave of the virus, Johnson said:
I think that we see no reason for that.
Johnson also shared his views on grammar schools:
I've always been in favour of academic competition… All I would say is that what I want is good schools everywhere.
Also coming up today: Boris Johnson hosts New Zealand PM Jacinda Ardern in Downing Street at 11.15am
You can reach me at rachel.hall@theguardian.com if there are any political stories you think we've missed.