Irish foreign minister says unilateral UK action over NI protocol could affect Brexit trade deal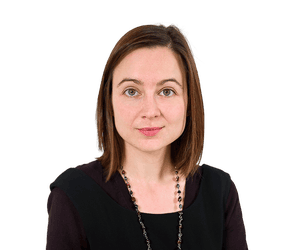 Jennifer Rankin
Ireland's foreign minister Simon Coveney has warned Boris Johnson against any unilateral move to change the Northern Ireland protocol, saying it would call into question the UK's trade deal with the European Union.
Speaking in Brussels ahead of a meeting with his EU counterparts, Coveney said:
What we can't do is accept that the British government would act unilaterally, they would pass legislation to effectively breach international law, to set aside elements of a treaty that of course this prime minister was central to designing and putting in place. Because that will cause an awful lot more problems than it will solve.
Unilateral action by the British government "calls into question" the functioning of the UK's trade and co-operation agreement with the EU, he said.
The Northern Ireland protocol is part of the Brexit withdrawal agreement signed by Johnson in 2019. The Trade and Cooperation Agreement agreed in 2020 by the two sides allows British goods tariff-free access to EU markets.
If the UK overrides some or all of the Northern Ireland protocol, the EU could impose tariffs on British goods or even suspend the entire trade agreement. Diplomats say they need to see the kind of action the UK takes before deciding on the nature and scale of retaliatory action.
The two agreements were linked, Coveney said. Unilateral action against the protocol would only mean "tension, rancour, stand-offs, legal challenge and of course calls into question the functioning of the TCA itself".
The EU, he said, wanted to be negotiating and discussing with the UK how to respond to the "outstanding issues" of the protocol, including "how we can respond to the unionist community that have been offended by elements of the protocol".
While acknowledging Unionist concerns, Coveney said "we can't solely be focusing on one community and one political party", pointing to the fact a majority of Northern Ireland assembly members backed the protocol. He added:
But that doesn't mean we shouldn't accommodate other opinions because Northern Ireland is about compromise.
Boris Johnson visits Belfast, saying he does not want to 'scrap' NI protocol
Good morning. Most prime ministers over the last 50 years have devoted a considerable amount of their time to Northern Ireland. That has not been true of Boris Johnson, who has never shown great interest in the place and, even when Northern Ireland and the backstop was derailing the Brexit negotiations during Theresa May's premiership, declared at one meeting: "The Northern Ireland issue is a gnat."
But today Johnson is visiting Belfast and, ahead of his trip, he has written a surprisingly detailed and nuanced 2,000-word article for the Belfast Telegraph about the region and its politics. He has tweeted a link.
His visit takes place a day before a government announcement about legislation that would allow the UK government to abandon parts of the Northern Ireland protocol – a provocative move that has infuriated the EU, since it was first reported about a week ago, and that could theoretically trigger a trade war with the EU. Here is our preview.
But, after days of aggressive sabre rattling from the UK government, Johnson is now adopting a more conciliatory approach in his Belfast Telegraph article. He insists that the UK does not want to scrap the protocol, and that he believes a "sensible landing spot" in the talks with the EU about changes to how it operates is possible. He says:
The protocol was agreed in good faith. And it is why those who want to scrap the protocol, rather than seeking changes, are focusing on the wrong thing …

There is without question a sensible landing spot in which everyone's interests are protected. Our shared objective must be to the create the broadest possible cross-community support for a reformed protocol in 2024.
This is quite different from the tone adopted by Liz Truss, the foreign secretary, in recent days. Whether that is because they are engaged in a diplomatic version of the "good cop, bad cop" routine with regards to Brussels, or whether it is because No 10 has belatedly concluded that Truss's belligerency was counterproductive, is not clear.
I will post more on the article soon.
Here is the agenda for the day.
11.30am: Downing Street holds a lobby briefing.
12:30pm: Labour leader Sir Keir Starmer on ITV talk show Loose Women. In his first Loose Women interview, Sir Keir will be talking about scandals at Westminster and his mother's arthritis as it will be Arthritis Care Awareness Week.
Afternoon: Johnson holds talks with the Northern Ireland political leaders at Hillsborough Castle. At some point Johnson will also visit Thales, the Northern Ireland defence company that has been producing equipment used in Ukraine.
2.30pm: Michael Gove, the levelling up secretary, takes questions in the Commons.
3.15pm: Andrew Bailey, governor of the Bank of England, gives evidence to the Commons Treasury committee.
After 3.30pm: The Queen's speech debate resumes, covering education and social care.
I try to monitor the comments below the line (BTL) but it is impossible to read them all. If you have a direct question, do include "Andrew" in it somewhere and I'm more likely to find it. I do try to answer questions, and if they are of general interest, I will post the question and reply above the line (ATL), although I can't promise to do this for everyone.
If you want to attract my attention quickly, it is probably better to use Twitter. I'm on @AndrewSparrow.
Alternatively, you can email me at andrew.sparrow@theguardian.com.