A passenger plane carrying 132 people has crashed in southern China and sparked a mountainside fire, Chinese authorities have reported.
The China Eastern Airlines flight, a Boeing 737, crashed near the city of Wuzhou in Teng County, Guangxi province. It had departed from Kunming at 1pm but did not reach its scheduled destination in Guangzhou. Flight tracking data shows the plane dropping from the radar signal to the south-west of Wuzhou shortly before 2.30pm local time. It also suggests the plane fell sharply, losing more than 8,800 metres of altitude in just a few minutes.
The Civil Aviation Administration said it had activated emergency protocols and sent a working group to the scene. State broadcasters said rescuers had been dispatched but there were no immediate details of casualties.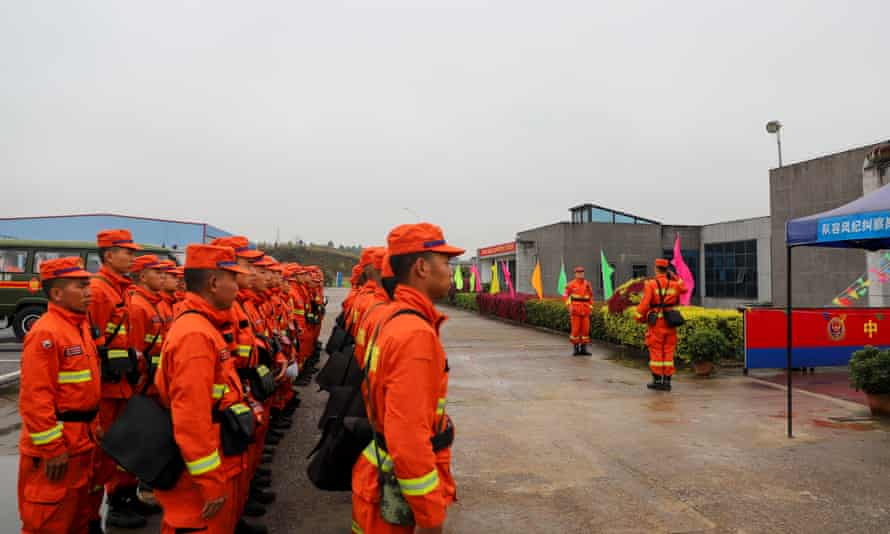 Onboard were 123 passengers and nine crew members.
Footage circulating online and published by the official state media outlet, the People's Daily, shows a plume of smoke coming from a mountainous region. Other clips show intense flames around a circular area, while another clip appears to show plane wreckage with the name "China Eastern Airline" visible. The Guardian has not independently verified the footage.
The Wuzhou fire rescue department said it had dispatched 23 firetrucks and 117 personnel to the site. Another 538 personnel had been ordered in from surrounding detachments as reinforcements. Firefighters could not reach the site by road, and so had walked part of the way into the forested region, state media said.
CCTV said the fire was contained within a few hours.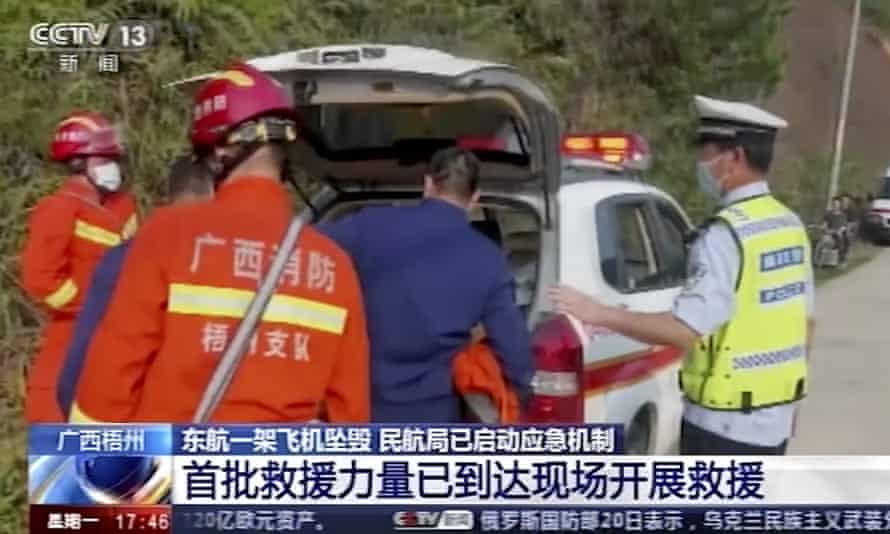 China's leader, Xi Jinping, called for a prompt investigation into the cause of the crash, the country's first major fatal air disaster since 2010.
The plane is a six-year-old Boeing 737-89P, according to flight data trackers. The Boeing 737-800s are among the most common passenger planes in the world, and different to the 737 Max, which was grounded worldwide after two fatal crashes in 2018 and 2019. State media reported China Eastern Airlines had grounded all 737-800 planes.
China Eastern Airlines, a state-owned company and one of the biggest airlines in Asia, did not answer calls from the Guardian. Its homepage had switched to black and white, which state media said was to mark the crash.
A spokesman for Boeing told the Guardian they were aware of initial media reports and were working to gather more information.
Additional reporting by Xiaoqian Zhu and Chi Hui Lin