08:01
China reported its highest daily count of Covid cases arriving from outside the mainland in nearly two years, with infections mostly from Hong Kong.
The mainland detected a total of 142 imported cases with confirmed symptoms for Thursday, the National Health Commission (NHC) said on Friday.
It marks the highest imported caseload since the authority began classifying domestically transmitted cases and infected travellers from outside the mainland separately, in March 2020.
More than 100 imported cases came from Hong Kong, with 47 reported in the southern city of Shenzhen and 51 in the eastern municipality of Shanghai, local health authorities' bulletins showed. The capital Beijing also detected seven symptomatic cases arriving from Hong Kong, Reuters reported.
Mainland China requires most general travellers arriving from outside to be quarantined for at least 14 days, and cities have varying requirements afterwards before they can travel freely.
07:43
Hong Kong has contracted mainland firm China State Construction International Holdings Ltd to build eight isolation and treatment facilities to help the global financial hub fight a worsening Covid outbreak, its government said.
The temporary facilities, with a combined capacity of 50,000 beds, will be spread across Hong Kong, including on private land lent for free by developers.
The move follows promises of "staunch support" from mainland Chinese authorities, with city leader Carrie Lam doubling down on the official goal of bringing infections down to zero, Reuters reported.
Authorities are expected to report a new record of about 10,000 confirmed infections over the past 24 hours, up from Thursday's 8,798, broadcaster TVB reported, citing an unidentified source. University of Hong Kong researchers predict new infections could peak at 180,000 a day next month.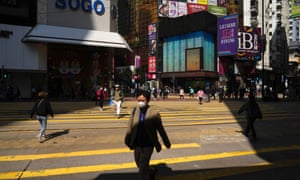 "The target is to maximise the site utilisation and complete the relevant works as soon as possible, equipping Hong Kong for the fight against the epidemic," the government said in a statement late on Thursday.
Sun Hung Kai Properties, New World Development and Henderson Land Development are among the developers that contributed to the scheme.
07:43
US to ease face mask guidelines
Hello. Tom Ambrose here for the next few hours, bringing you all the latest Covid news from around the world as it happens.
We start with the news that, in the United States, mask-wearing guidelines will be relaxed on Friday, according to two people familiar with the matter.
It means most Americans will no longer be advised to wear masks in indoor public settings.
The Centers for Disease Control and Prevention will announce a change to the metrics it uses to determine whether to recommend face coverings, shifting from looking at Covid case counts to a more holistic view of risk from the coronavirus to a community, AP reported.
Under current guidelines, masks are recommended for people residing in communities of substantial or high transmission — roughly 95% of US counties, according to the latest data.
The new metrics will still consider caseloads, but also take into account hospitalisations and local hospital capacity, which have been markedly improved during the emergence of the Omicron variant.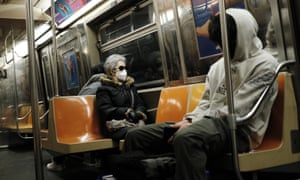 That strain is highly transmissible, but indications are that it is less severe than earlier strains, particularly for people who are fully vaccinated and boosted. Under the new guidelines, the vast majority of Americans will no longer live in areas where indoor masking in public is recommended, based on current data.
The new policy comes as the Biden administration moves to shift its focus to preventing serious illness and death from Covid, rather than all instances of infection, as part of a strategy adjustment for a new "phase" in the response as the virus becomes endemic.