The Blackpool forward Jake Daniels has become the UK's first professional male football player to come out as gay since Justin Fashanu in 1990.
Daniels, 17, said he had hidden his sexual identity as a young man "because I wanted to be a professional footballer". He said that now the "time is right to be myself, be free and be confident with it all".
"Now is the right time to do it," Daniels told Sky Sports. "I feel like I am ready to tell people my story. I want people to know the real me. I have been thinking for a long time about how I want to do it, when I want to do it. I know now is the time. I am ready to be myself, be free and be confident with it all.
"For a long time I've thought I would have to hide my truth because I wanted to be, and now I am, a professional footballer. I asked myself if I should wait until I've retired to come out. No other player in the professional game here is out.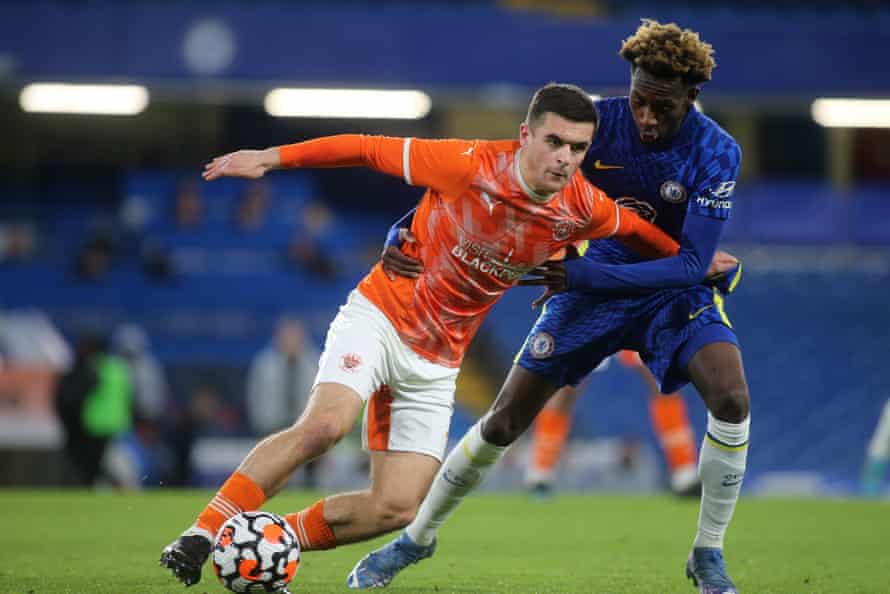 "However, I knew that would lead to a long time of lying and not being able to be myself or lead the life that I want to. Since I've come out to my family, my club and my team-mates, that period of overthinking everything and the stress it created has gone. It was impacting my mental heath. Now I am just confident and happy to be myself finally."
"Blackpool have been absolutely amazing too," Daniels added. "I am with them every day and I felt safe. My teammates have all been so supportive about it and everyone has had my back They've been asking tons of questions, they have all been intrigued and their reaction has been brilliant. It's the best thing I could have asked for.
"The captain [Chris Maxwell] was one of the main people I told and he also asked me loads of questions. In the end he just said, 'I'm just so proud of you'. It meant so much. I like it when people ask questions. I just want to get it all out and for people to hear my story."
In a separate statement, Blackpool said they have "worked closely with Stonewall and the relevant footballing organisations to support Jake." The Championship club added they were "incredibly proud that he has reached a stage where he is empowered to express himself both on and off the pitch."
Last year, Adelaide United's Josh Cavallo became the then only male top-flight professional footballer in the world to come out as gay. The A-League Men midfielder said he knew there are other players "living in silence" and later revealed to the Guardian that he would be "scared" to play at this year's World Cup in Qatar, where homosexuality is illegal.
More to follow …