11:19
More correspondence: My thanks to Jon who has written in to point out that I somehow managed to omit Aston Villa's game against Watford from my original list of top flight weekend fixtures … a state of affairs that has now been rectified. It's just another example of the outrageously blatant anti-Watford and Villa bias for which the mainstream media has long been renowned.
11:09
Some correspondence: "Please can we have more pics of weather Barry?" asks Dean Kinsella. "I tried to snap a shot of the wind here in the west of Ireland yesterday but it didn't come out very well. We've been having so much weather lately. Oh, and I support Charlton Athletic."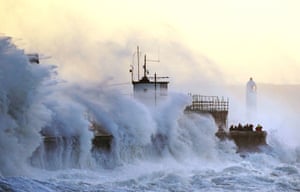 11:02
Liverpool v Norwich City: Four points from safety having played one game more than Newcastle in 17th place, Norwich City face a difficult trip to Anfield tomorrow to take on Liverpool. Their manager Dean Smith is not under-estimating the task that lies ahead of his players.
"Our mindset is going to be a really important part of it. We have to try to out-think Liverpool where we can. I saw them during the week and it is amazing what Jurgen has done at Liverpool in the time he has been there, it is something like 50 Champions League wins alone now.
"So, yes we are coming up against a grandmaster and I am really looking forward to it. We have had some good battles against him before, but obviously I was at a different club at the time, so it would be my first with Norwich.
"We will have two in the space of two weeks [including an FA Cup tie], so we have to come up with some tricks where we can. We certainly have to limit our mistakes, that is the biggest thing."
Norwich will be without Republic of Ireland striker Adam Idah, who is expected to miss the rest of the season following knee surgery. Idah, 21, picked up knee and ankle problems during the draw against Crystal Palace. Following initial tests, it was determined an operation was needed.
10:49
West Ham v Newcastle: Newcastle fans making the long journey from Tyneside to that there Big London via rail for their lunchtime kick-off against West Ham tomorrow are advised to check their train timetables. Lots of trains appear to be being cancelled, presumably for weather-related reasons.
Tottenham Hotspur's plans to get to Manchester today for their game against Manchester City tomorrow evening also appear to be have been disrupted although there is no suggestion the game will be postponed.
One suspects these won't be the only teams whose players and supporters will be inconvenienced by Storm Eunice and we'll bring you more news of any disruptions as we get it.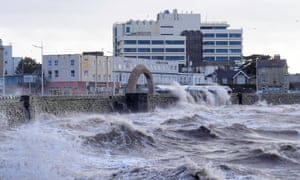 Updated

10:32
Newcastle United: Marquee January signing Kieran Trippier has undergone surgery to repair his fractured metatarsal and is now facing a battle to be fit before the end of the season.
The 31-year-old England defender, brought in from Atletico Madrid for £12m, broke a bone in his left foot after scoring the only goal in last weekend's Premier League win over Aston Villa, Newcastle's third in succession since his arrival.
"He had his operation yesterday and that went well, so that was good news," said Eddie Howe. "I don't know at this moment in time how long he's going to be out. We hope to have him back before the end of the season, but it's obviously a significant injury, which is a big blow to us because he was performing so well.
Pressed on whether or not Trippier might return before the end of the current campaign, Howe was non-committal. "In terms of a definitive time, no," he said. "We're going to have to see how his early rehab goes. As I said, the operation was a success, but it's an opportunity now for someone else to step up in his place.
"But sadly, we're going to miss his leadership skills on the pitch and everything that he was delivering for us. He's scored two goals in the last two games which have been defining moments for us, but we're confident we have enough quality in the squad to cover."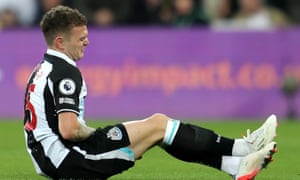 10:18
Women's football: England, Spain, Canada and Germany are the participants in the inaugural Arnold Clark Cup round-robin and the first two matches were played at Middlesbrough's Riverside Stadium last night.
Germany and Spain drew 1-1 in the curtain-raiser, before England were pegged back by Canada in the second game, which finished with the same scoreline. Millie Bright opened the scoring for England with a sensational hook over her own shoulder to give them a half-time lead, but Canada equalised through Janine Beckie.
England's next game is against Spain at Carrow Road in Norwich on Sunday and kicks off at 3.15pm. In the meantime, here is Louise Taylor's report from the Riverside last night …
10:04
Manchester United: The Mirror has reported on a power struggle in the Manchester United dressing-room, where they say Harry Maguire is feeling increasingly undermined by Cristiano Ronaldo.
"Maguire is said to feel marginalised in terms of his authority within the United dressing-room, leading to him thinking some of the players are losing respect for him," they say.
"There is now a growing belief within the Old Trafford dressing-room that it is inevitable Ronaldo will replace Maguire – who has been struggling for form – as captain."
Responding to the Mirror's claims on social media, the out-of-form Maguire pooh-poohed the exclusive. "I've seen a lot of reports about this club that aren't true and this is another," he said responding to the Tweet. "Not going to start posting about everything that is written but I needed to make this one clear. We're united and focused on Sunday. Enjoy your day everyone."
Updated

10:00
The weekend starts here …
With another busy weekend of football very much ahoy, assorted top flight managers get to participate in arguably their favourite part of the job today by facing barrages of interrogatory projectiles from the ladies and gentlemen of the press.
It promises to be a busy Friday so we'll bring you news of their musings and cover all the other major talking points on a day in which Leeds United manager Marcelo Bielsa has already said "now is not the time to talk about his future" and Manchester United skipper Harry Maguire has felt compelled to deny media reports that he has fallen out with Cristiano Ronaldo".
Hmmm.