Liam Broady has certainly been around. In his youth he was one of the finest young players in the world and a junior Wimbledon finalist in 2011, and he has spent the years since trying to complete the notoriously difficult transition and establish himself at the top of his sport. His trials have, at times, challenged his self-belief.
But even as the courts of the ATP Challenger tour became too familiar, he never stopped toiling. These days he is reaping the benefits. In his fifth Wimbledon main draw appearance, the 28-year-old reached a grand slam third round for the first time, recovering from a 0-3 fourth set deficit after losing 11 games in a row to defeat the 12th seed, Diego Schwartzman, 6-2, 4-6, 0-6, 7-6(6), 6-1.
"I hung in there and it's the biggest win of my career," Broady said. "It is an amazing feeling. I thought I was coming off court having gone out in the second round for the third time."
The result marks yet another milestone for Broady after he rose to a career-high ranking of 116 in February. He has cited the restrictions when the tour returned from its Covid hiatus as helping him to focus only on tennis, as opposed to other periods of his career when he would otherwise get up to "mischief". His increased success has spurred a new belief.
In this strange period for tennis, Broady has been unfortunate. He finished the 2021 season inside the Top 100 of the ATP race but because of the frozen ranking points due to Covid it was not reflected in the ATP rankings. Although he believes he is playing the best tennis of his career, he has spent this season in the limbo between ATP Challenger events and the main tour, beating good players but in qualifying where points are sparse. This week is a reminder that the progress continues. He will face Alex de Minaur in the third round.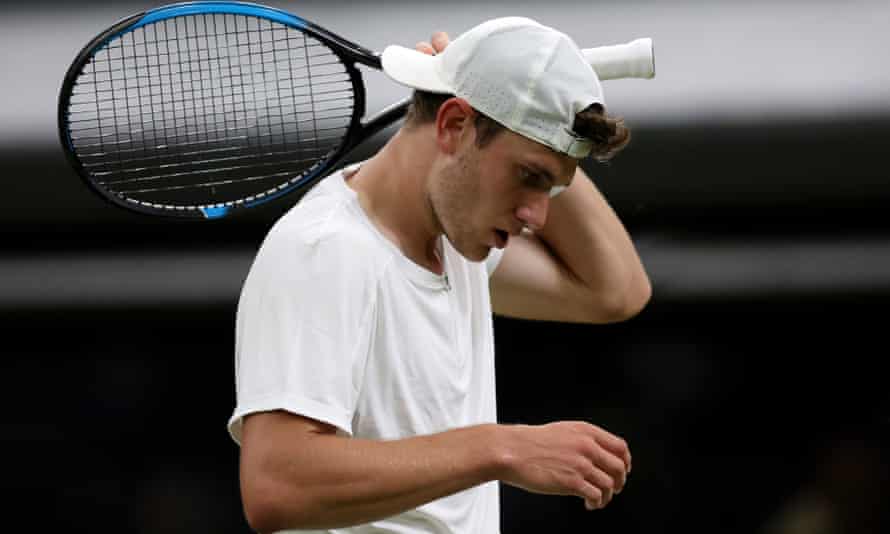 Having spent the vast majority of his career on the ATP Challenger circuit, the £120,000 prize money is one of the biggest cheques of his life. Asked how he might spend it all, Broady laughed. "I might just withdraw it all and lie on it."
In truth he has no idea. It could be helpful when he looks to move out of his parents' house in Stockport, but the priorities are clear. "At the end of the day, as nice as the prize money is, I'm serving and thinking: 'I'm about to beat Diego Schwartzman,'" he said.
The rise of the 20-year-old Jack Draper has seemed more certain with every day this year. After making a name for himself last year, this season has been more impressive. He won four challenger titles in four months, which propelled him into the Top 100, and he is now No 94. He has thrived on the grass, beating two Top 15 opponents and reaching his first ATP semi-final in Eastbourne.
He arrived in Court One fancied by many to beat De Minaur, the No 19 seed, but he left with a lesson after losing 5-7, 7-6 (0), 6-2, 6-3. De Minaur, only 22 himself, dragged Draper into long rallies, tested his shot tolerance to the limit and successfully wore down his legs. After two tight sets Draper cut an increasingly tired figure as he tried to keep up.
For Draper, the best young men's player that the UK has to offer, the lessons include hitting his spots better on his serve, his forehand and particularly his physicality. "It's not rocket science, he said. "It takes time to be physically better and physically able to come to the grand slams and compete for long matches back to back. It's just the process that I'm on."
Earlier in the day, Great Britain's Alastair Gray, a wildcard ranked No 288, was defeated by the 11th seed, Taylor Fritz, 6-3, 7-6(3), 6-3.