A police constable might face the sack after being discovered responsible by a disciplinary panel of gross misconduct for utilizing extreme pressure when she repeatedly hit an ex-footballer along with her baton after he was Tasered to the bottom.
An unbiased tribunal on Friday discovered that Mary Ellen Bettley-Smith, a West Mercia police officer, acted wrongly when she struck Dalian Atkinson thrice along with her police-issue baton throughout an incident within the early hours of 15 August 2016.
The previous Aston Villa striker died after being kicked no less than twice within the head by Bettley-Smith's extra skilled colleague, PC Benjamin Monk, outdoors the sufferer's father's residence in Telford, Shropshire.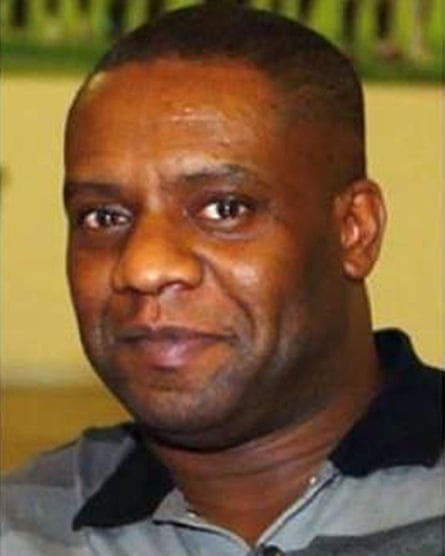 After Atkinson was Tasered and kicked within the head by Monk, Bettley-Smith used her baton on him, claiming she "perceived" he was making an attempt to rise up, though a number of civilian witnesses mentioned the 48-year-old was not shifting and "was not resistant".
Monk was jailed for eight years in 2021 after his conviction at Birmingham crown courtroom for manslaughter.
Bettley-Smith was cleared of assaulting Atkinson after a trial however the Unbiased Workplace for Police Conduct discovered there was a gross misconduct disciplinary case to reply for her use of pressure.
Whereas the panel discovered that three preliminary strikes – earlier than Monk's kicks – had been "lawful", it discovered that Bettley-Smith's resolution to then hit Atkinson one other thrice, after police backup arrived, was "pointless, disproportionate and unreasonable in all of the circumstances and subsequently illegal".
The panel is because of hear proof afterward Friday on whether or not Bettley-Smith, 33, who was a probationary officer on the time of the incident, must be dismissed from her job or face a lesser sanction.