Judi Dench and David Beckham are now being projected onto the side of Buckingham Palace to thank the Queen for her service. And she's inside the house. Imagine that. Imagine being inside your own home and having a giant holographic David Beckham appear out of nowhere to thank you. The Queen must be absolutely doing her nut at the moment.
The nice thing about this is that Prince William set this song up by ending his speech with the line "what a wonderful world". Personally I would have ended the speech with "I like to move it move it" just to see Hans Zimmer scramble to keep up, but that's why Prince William is going to be king and I'm going to be arrested for treason in about half an hour.
And now Celeste is here to perform the biggest feat of the night: singing What a Wonderful World without using any of the actual notes from What a Wonderful World.
I say that Hans Zimmer is playing, but in truth there's just a weird, loud drone. It's a bit like watching Prince William record a hypnotherapy CD, in all honesty. It's going on a bit but hopefully it'll stop me biting my fingernails.
Prince William is here now, to continue the environmental message. Hans Zimmer is still playing in the background, which I think technically makes Prince William a rapper.
This is the Hans Zimmer bit, by the way. There are ballerinas, and clips of nonagenarians telling us about the fragility of the world. It's quite unexpectedly powerful, and that's even with a couple of dancers titting around dressed as bees.
Now David Attenborough is projected onto Buckingham Palace, warning us all of our imminent self-created demise. I'd say it was the biggest bummer of the night, but Andrew Lloyd Webber was only here a few minutes ago, remember.
No, wait, it's better. She's singing Empire State of Mind, but for the last chorus she's changed "New York" to "London". "London, concrete jungle where dreams are made of", she sings. Clearly someone's just been to M&M World.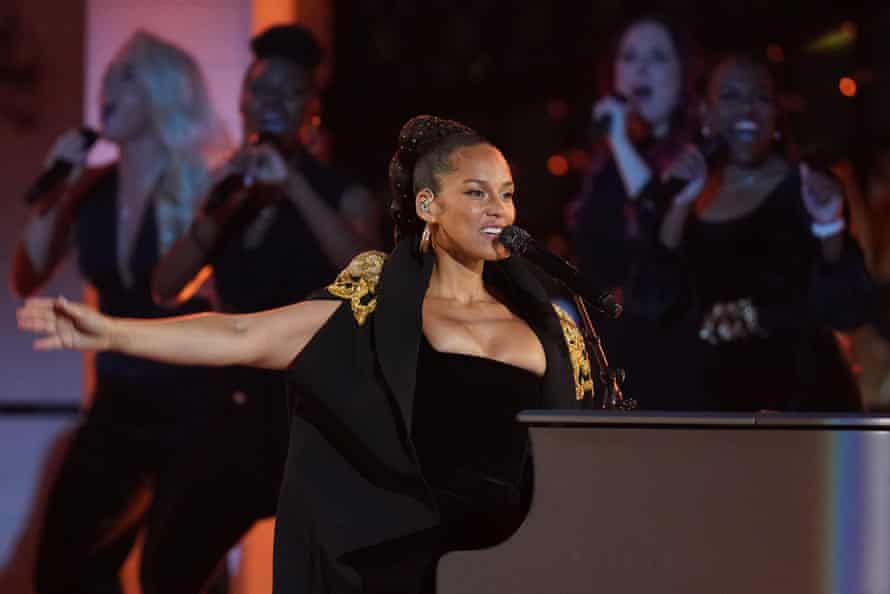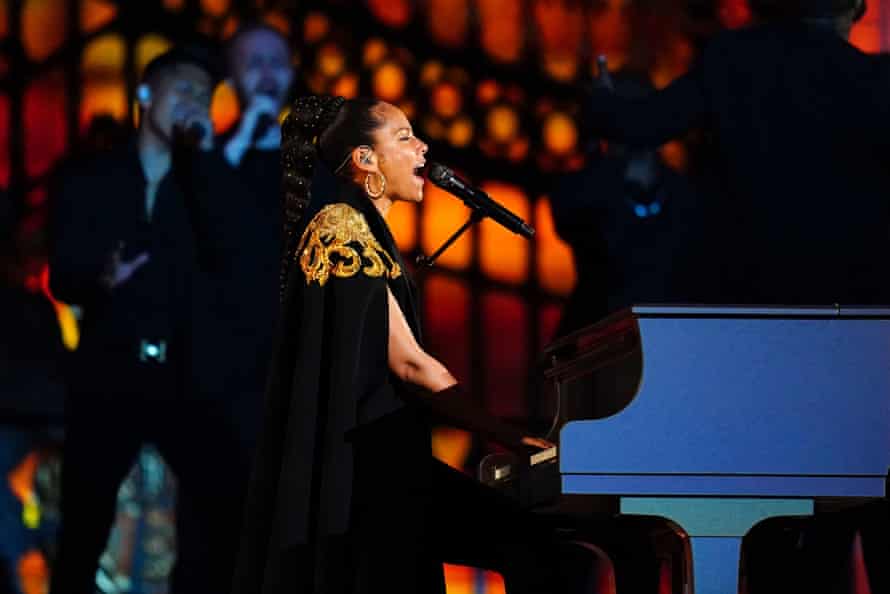 Like an ACTUAL GENIUS, Alicia Keys just said 'When I'm in London, I feel like I'm at home' and then proceeded to sing a song about… New York. Impeccable. Standing ovation. Can't be bettered.
Now she's singing Girl on Fire. Lots of songs about fire tonight, aren't there? Honestly, would it have killed anyone to read the Wikipedia page about the Windsor Castle fire of 1992 before choosing their setlists?
Alicia Keys is here! Singing a ballad called Superwoman. Which seems a little bit braggy, if you ask me. This isn't her party, after all. Maybe she would have done better to sing a song called The Queen Has Got Some Nice Hats or whatever.
That banger done, Julia Andrews is here for another testimonial. She's followed by Mo Farah. For those keeping score, Mo Farah was definitely recording his on his phone.
They're doing Girls on Film now, and models are catwalking up and down the stage in fancy dresses. I am enjoying this bit far more than I anticipated. Plus, Buckingham Palace is all lit up with the word "Fashion", just for any attendees who couldn't grasp the complicated subject of the moment.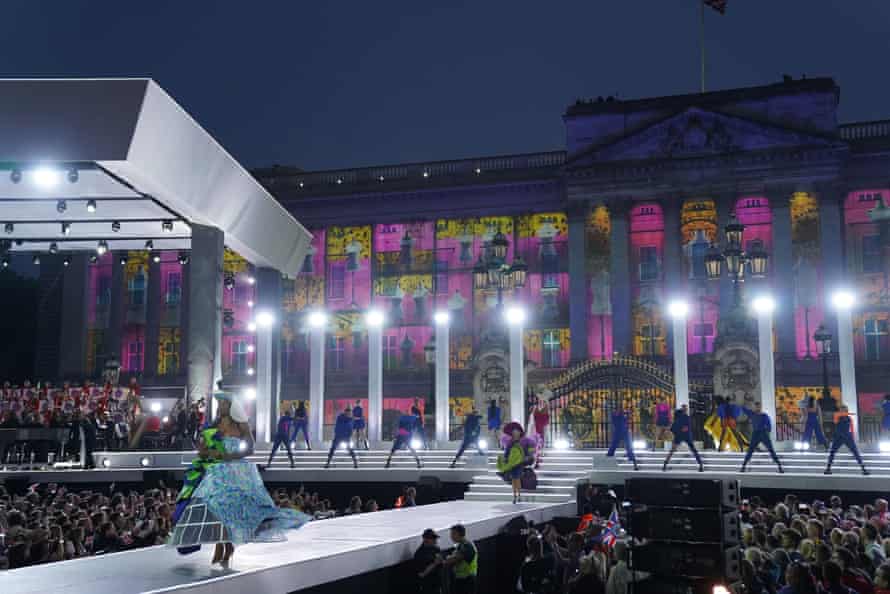 Aw, Ms Banks has done a little rap about the Queen. That's nice. She'll enjoy that.
The announcer introduces Duran Duran. Duran Duran introduces Nile Rogers. Nile Rogers doesn't introduce anyone, which feels like a missed opportunity if you ask me. Either way, they're singing Notorious and they look for all the world like they're having a ball.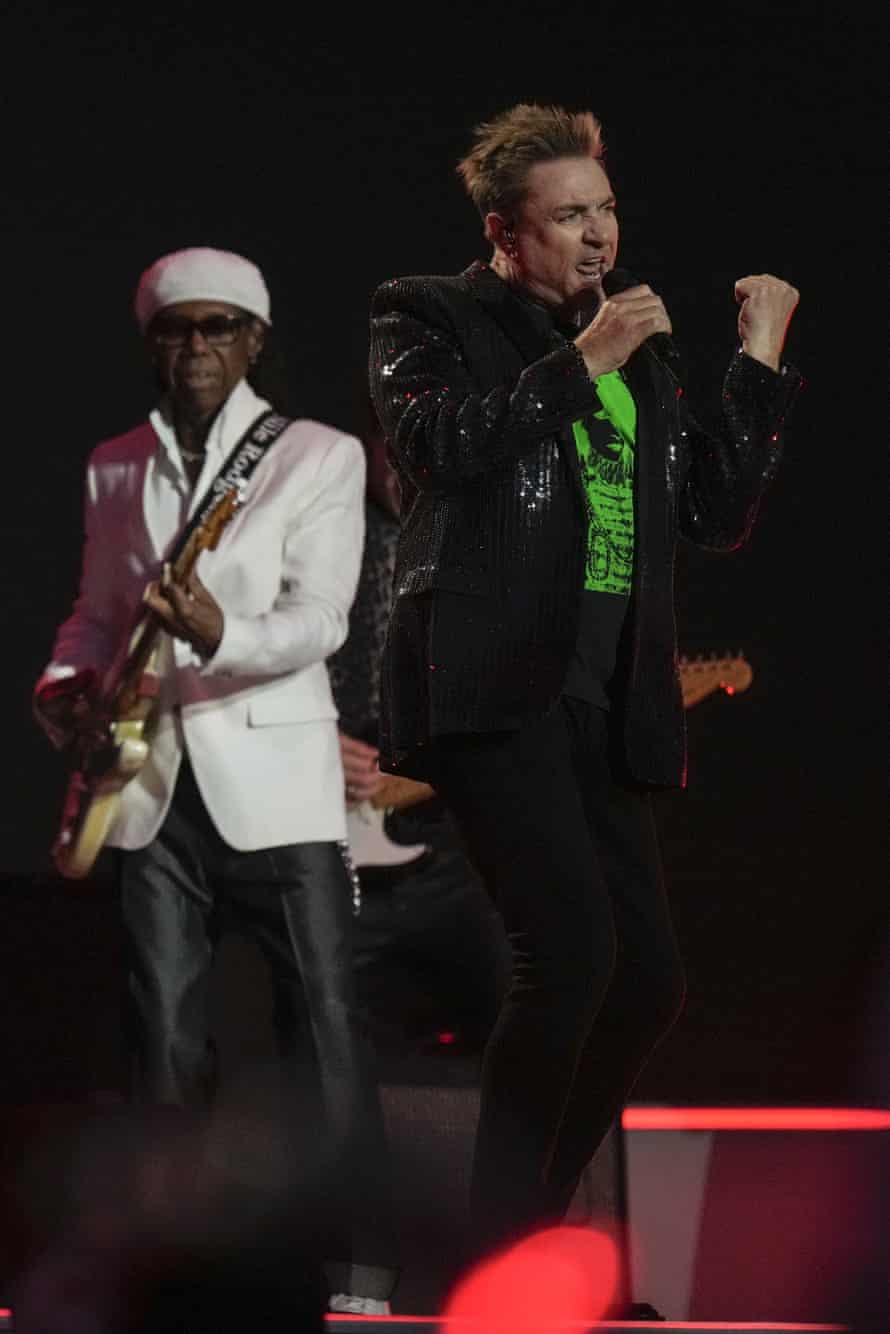 And now Andrea Bocelli is here to sing Nessun Dorma. Nessun Dorma, of course, translates to None Shall Sleep. That's quite the choice for a man who is currently shouting as loudly as he can right next to a 96-year-old woman's house at half past nine at night.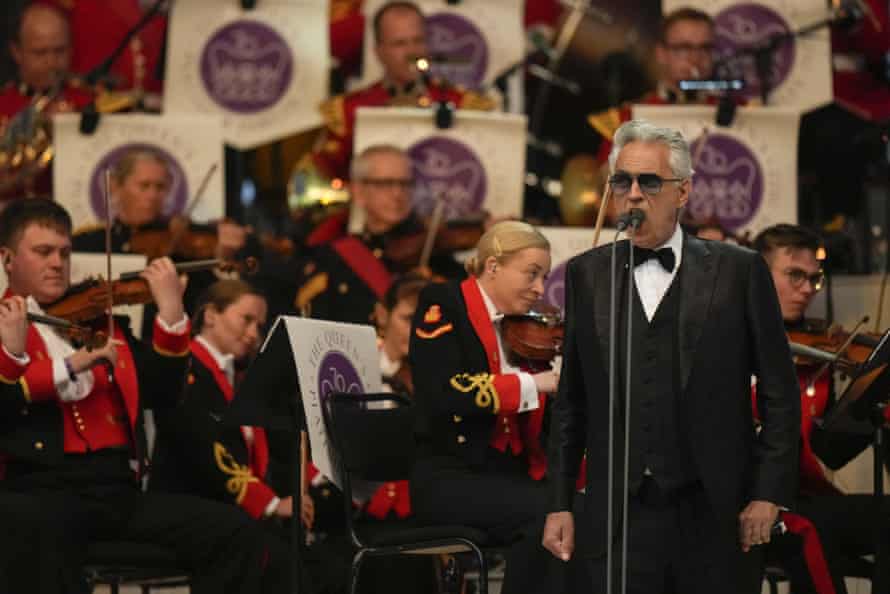 Suddenly this has transformed into a weirdly angry Churchillian rant about the British strength of spirit. I'm here for it. And now's here's Tom Daley and Jessica Ennis-Hill to explain what it's like to be better at sports than us. Jeez, we get it, guys.
If you want to see the Queen's sweet segment with Paddington, the royal family's official YouTube account (which exists) has uploaded it.
He's just a solid crowdpleaser, isn't he? I wonder what he'll do next. Football chants, maybe, or the I Feel Like Chicken Tonight jingle.
Oh, I spoke too soon. He's gone already. Replaced by a spoken word performance by Doc Brown about sporting events.
And now he's singing Sweet Caroline. It's a brilliant choice, even though it isn't his song, because a) it has inspired the biggest crowd singalong of the night and b) better this than Sailing.
And now for Rod Stewart, dressed like the last banana you'd eat in the bunch. If the BBC wanted lots of shots of people in the crowd screaming songs word for word, they've hit paydirt here. I just saw a shot of a woman yelling the lyrics to Baby Jane like her life absolutely depended on it.
Now he's singing a second song, and it turns out that THIS is the one my seven-year-old makes me play in the car. I'm quite worried that I don't pay enough attention on the road now, to be frank.
And now it's time for George Ezra, here to sing that song that my seven-year-old keeps making me play in the car all the time. But, look, he's happy enough and he isn't the Phantom of the Opera, so I'm fully invested.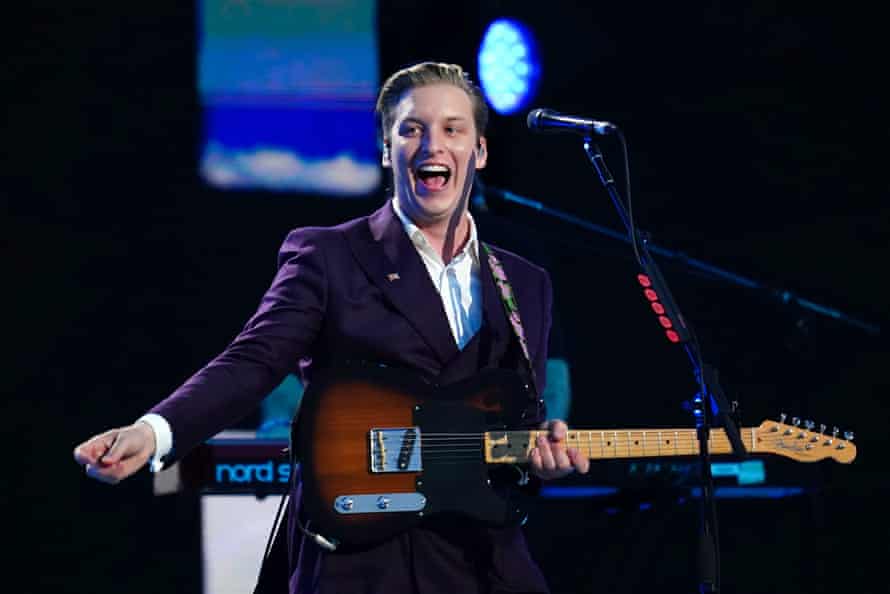 Right, Sam Ryder is here to save the day. Single-handedly responsible for rescuing the UK's reputation at Eurovision, it now falls upon him to make us all forget about Andrew Lloyd Webber. He's wearing a sparkly Union Jack pyjama onesie, and he has managed to unite a bored and fractious crowd. There is a chance that even Prince George is smiling at this, although that might be a prediction too far.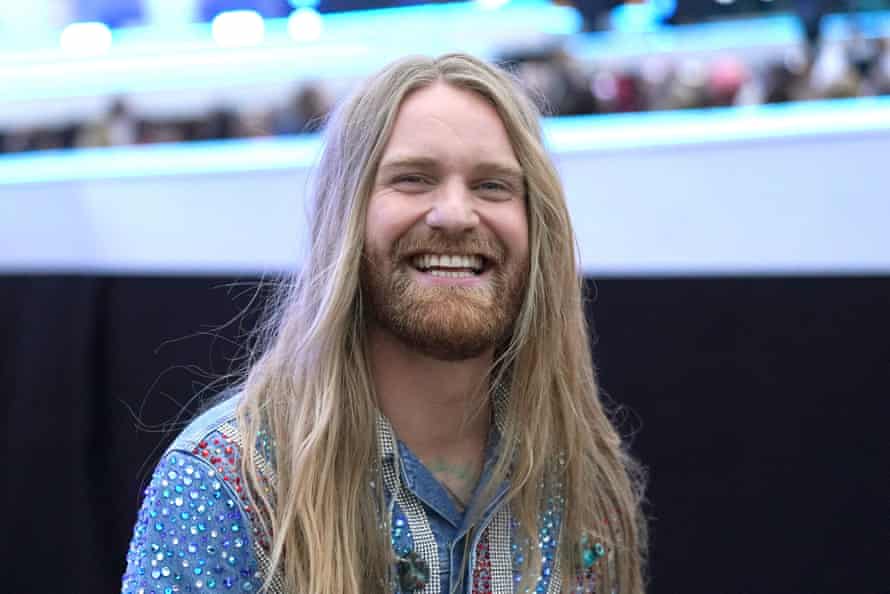 More testimonials now. Daniel Craig, Paul McCartney, Michelle Obama and more celebrities who didn't quite remember to turn their iPhones to landscape when recording videos.
I don't know the line-up for tonight, but ideally this musicals bit will be followed by some sort of chemical bath for all our eyes and brains.
Oh good god, Jason Donovan is here, singing a song from Joseph and the Amazing Technicolour Dreamcoat. There is still an hour and half left of this concert.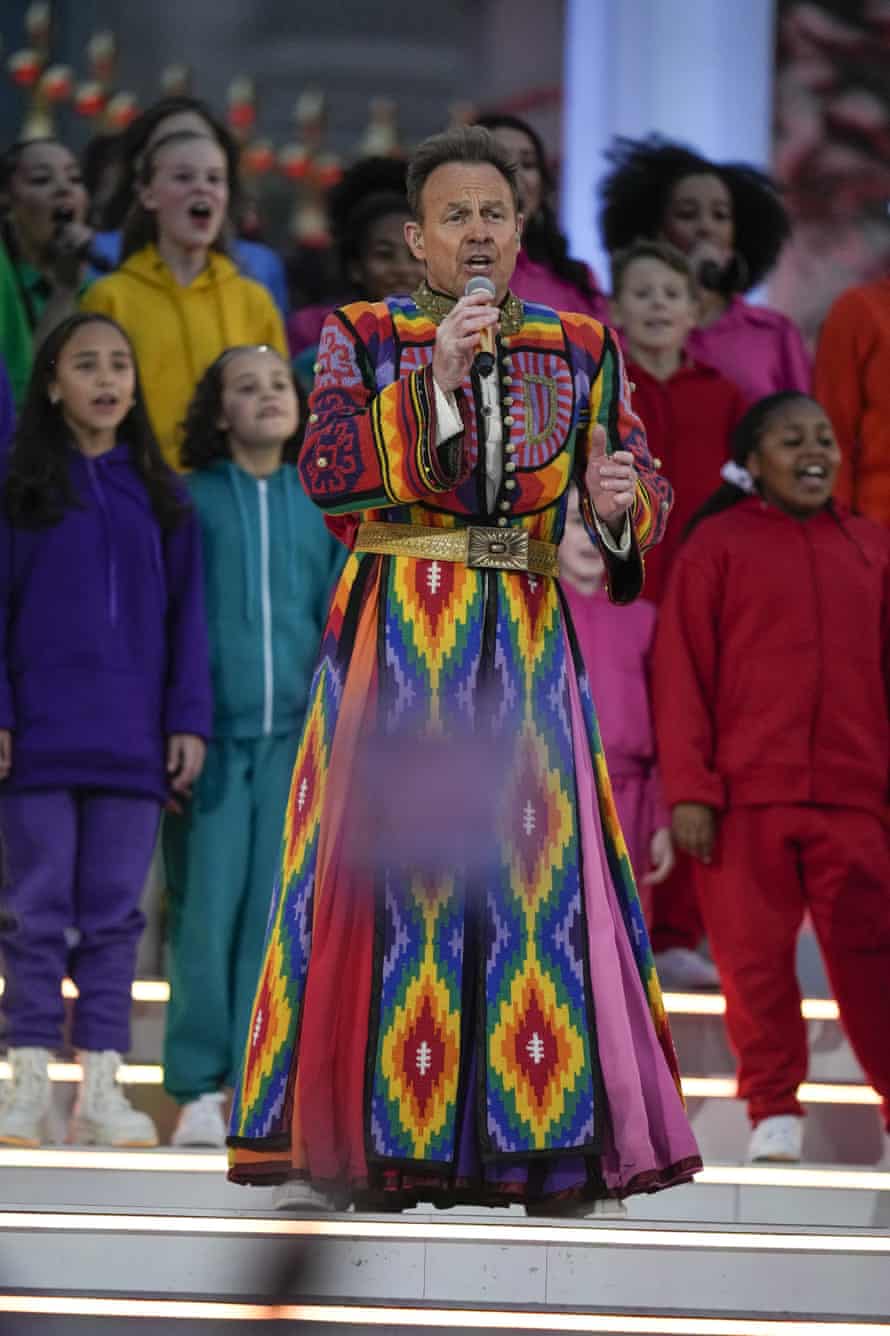 What I like most about this Lion King bit is that they're all waving birds on sticks around, like the things they stick on top of tips to keep the seagulls out. And this is an important civic function, because the absolute last thing the Queen needs this week is to be attacked by seagulls.
Thank god, it's finished now. Jesus CHRIST. Lion King now.
Now, I was told quite firmly not to be too snarky during this liveblog. So, at the risk of jeopardising my entire career, I hate this bit and I wish I was dead.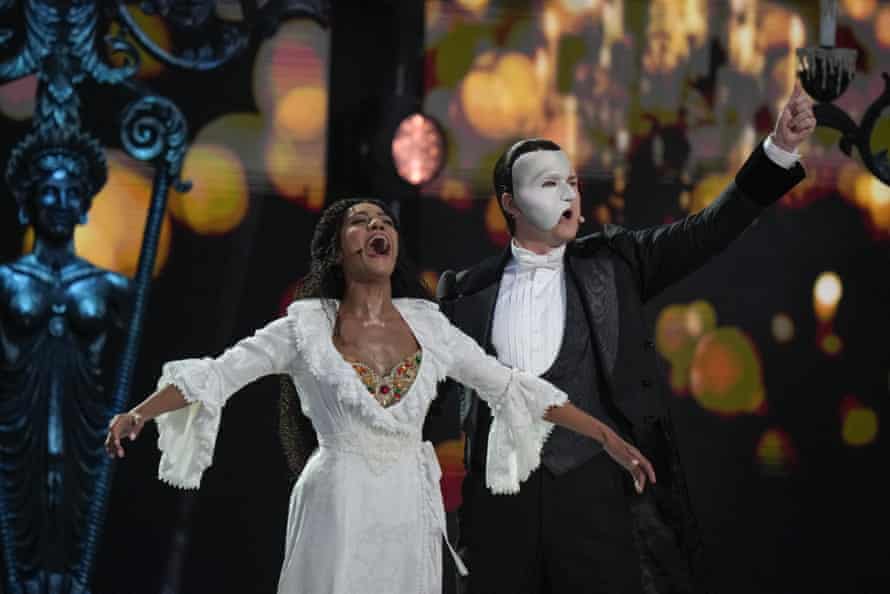 Thankfully that was not the extent of it. The cast of Hamilton is now performing Wait for It. It's genuinely sad when it ends, largely because it's followed by a performance of Phantom of the Opera, from a musical whose name I can't remember.
Here's Brian May jamming with Queen Victoria earlier on.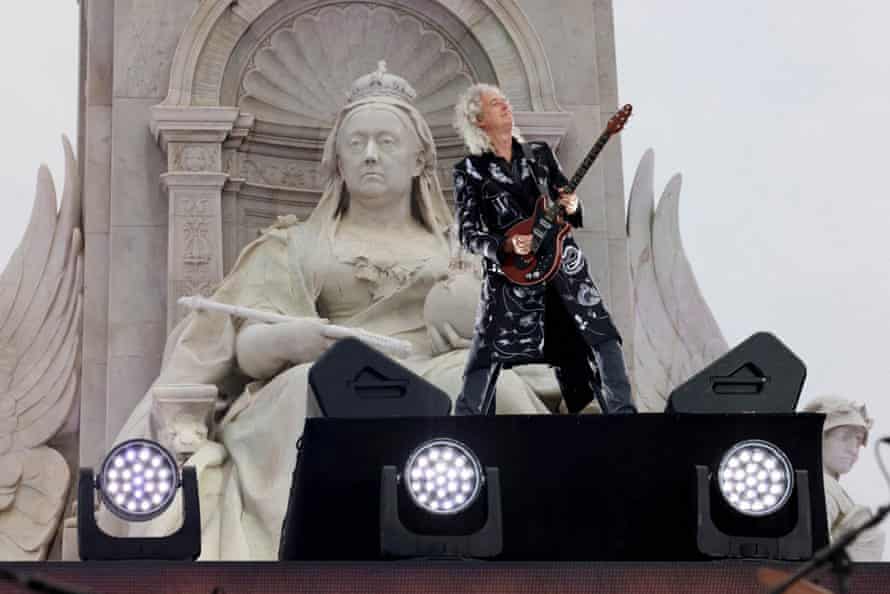 Oh good god. Andrew Lloyd Webber is now sitting at a piano with Lin-Manuel Miranda, who is singing a version of You Say from Hamilton with lyrics rewritten to reflect the jubilee. If anyone is available to retrieve my sphincter from deep within my body, please hurry to my house.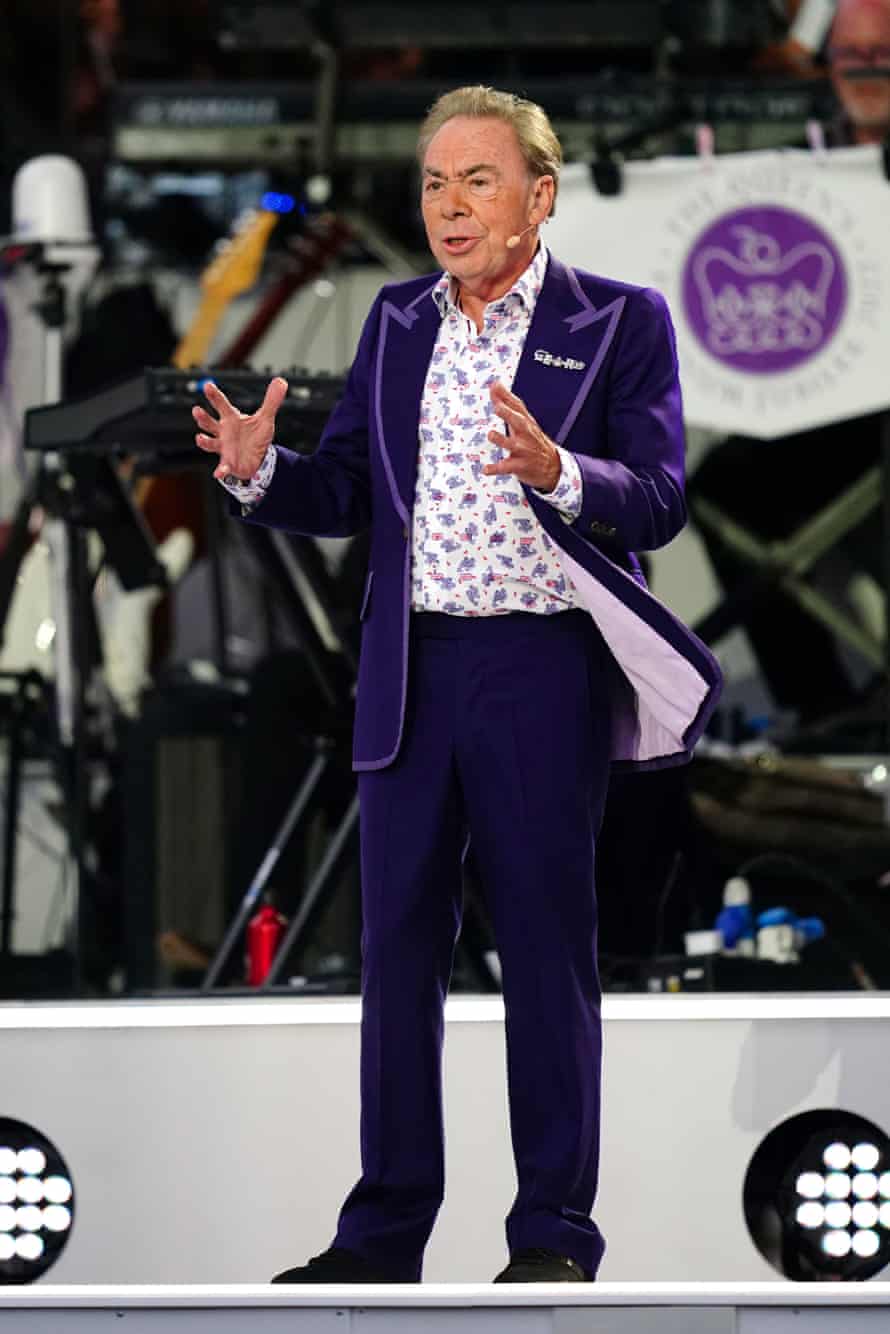 Now it's time for Andrew Lloyd Webber or, as he's more commonly known, an opportunity to go to the toilet.
Mimi Webb is singing a song about setting someone's house on fire. At a concert for the Queen. Remember when Windsor Castle burned down in the 1990s? I think we might have found our culprit.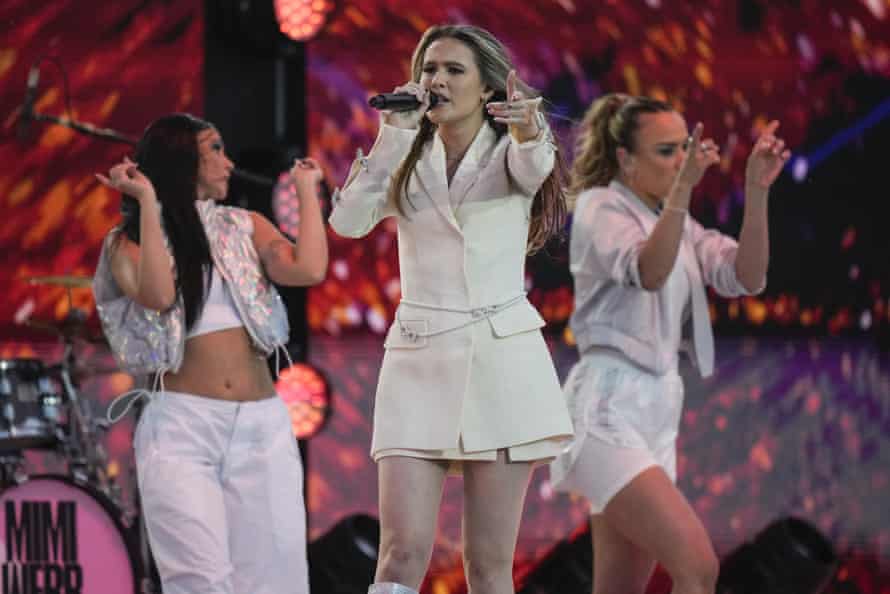 And now it's Mimi Webb who, from memory, is a British singer-songwriter. She is known for her singles Before I Go and Good Without, the latter of which peaked at number eight on the UK Singles Chart. That's all from memory, by the way, and not because I just Googled "Mimi Webb" in a blind panic.
Oh, he's doing a special little rap about the Queen. That's nice. She'll enjoy that.
Hey, fantastic, it's Craig David now! And he's wearing a sparkly tracksuit and singing a song that nobody seems to know. Backstage, Elbow weeps.
Oh, wait, he's doing the Rewind Selecta one now and it might have elicited the biggest cheer of the night so far. This only reinforces my belief that the staunchest royalists all spent the year 2000 smashed on WKD and listening to Oxide and Neutrino.
I'm not judging Diversity's set, but if Prince George was any more visibly bored his hair would catch fire.
This performance is basically History of Dance, but about songs from the 1960s onwards. It's Pan's People, I think, except with more ribbons and jumping.