Meditate maintained her unbeaten record with a clear-cut victory in the Albany Stakes. Previously successful on her Curragh debut and in a Group Three at Naas, the daughter of No Nay Never was a 5-2 chance to complete her hat-trick in the hands of the Ryan Moore. Always travelling strongly, Aidan O'Brien's filly picked up quickly once asked to go about her business and was ultimately well on top as she passed the post a length and three-quarters clear of 2-1 favourite Mawj. The winner is 12-1 from 16-1 for the 1,000 Guineas with Betfair after that victory.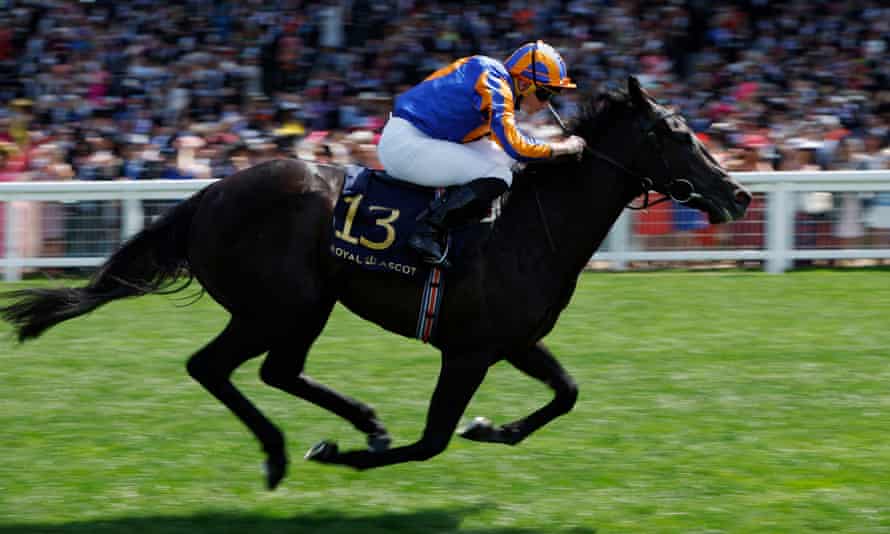 Albany Stakes (2.30pm) result
1 Meditate (R L Moore) 5-2
2 Mawj (Ray Dawson) 2-1 Fav
3 Ivory Madonna (Hollie Doyle) 66-1
16 ran
Also: 8-1 Queen Olly 4th
Non Runner: 15
Withdrawn: No 3 Believing (22-1) not under orders. Rule 4 does not
apply.
Believing has been withdrawn for this race …. And they're off … Meditate leads early on … Beautiful Eyes and Queen Olly up there … Meditate comes to take it up but Mawj is fighting hard with Queen Olly … Mediatate wins for Ryan Moore and trainer Aidan O'Brien. That's the yard's second two-year-old winner of the week.
The royal procession has passed by and so, of course, is also the time when I mention the Serpentine gallery exhibition by artist Mark Wallinger I saw back in 1994 when one of his installations, called 'Royal Ascot', consisted of a series of video monitors on top of wheeled flight cases, each isolating the royal carriage's leisurely progress down the track on the Tuesday, Wednesday, Thursday and Friday (respectively, as it was then) of the meeting with the added TV commentary.
The point Wallinger was making is that the difference from day to day was barely discernible but what has been different this week has been the absence of the Queen. There were no cheers for Prince Charles and Camilla on the first days, a fact that was commented on, but there were plenty of them for the Duke and Duchess of Cambridge. Ed Chamberlin on ITV Racing said: "Ascot and the sport of horse racing need [the Cambridges] to engage."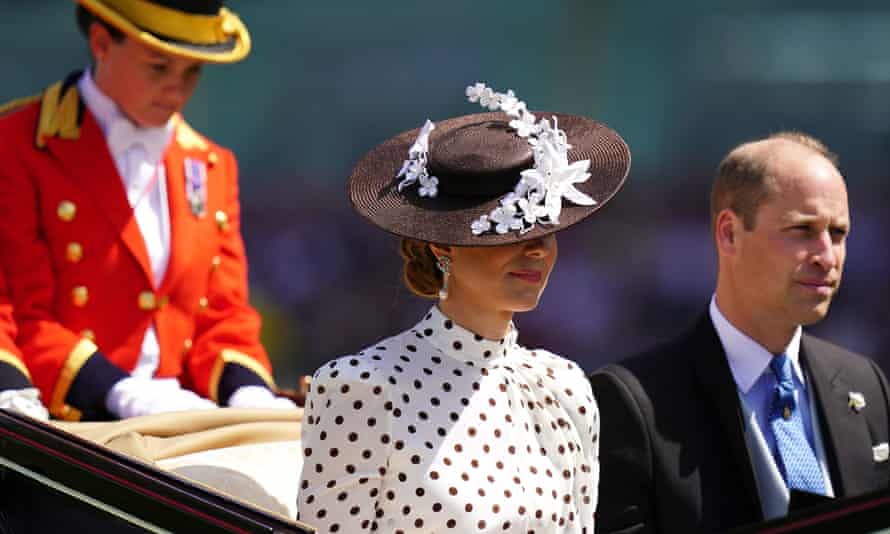 Albany Stakes (2.30pm) betting
Mawj 15/8
Meditate 3/1
Queen Olly 17/2
Fully Wet 9/1
Cathy Come Home 14/1
Lady Bullet 16/1
Believing 20/1
Sydneyarms Chelsea 22/1
Beautiful Eyes 33/1
Shes Hot 40/1
BAR 40/1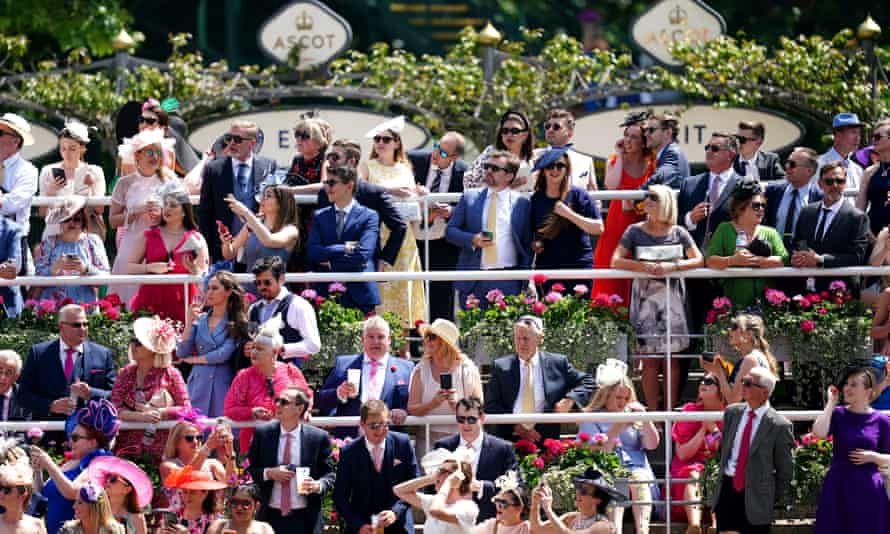 Albany Stakes (2.30pm) preview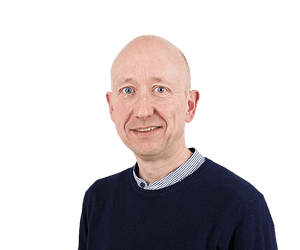 Greg Wood
The top eight runners in the betting here are all unbeaten in either one or two starts, but the one for money over the last 24 hours has been Saeed bin Suroor's Mawj, a 100-30 shot on Thursday morning but now solid at around 2-1. She replaced Aidan O'Brien's Meditate at the top of the market – she's unbeaten in two but out to 4-1 from 5-2. Suroor, a former champion trainer and also the leading trainer at the Royal meeting four times between 1996 and 2004, has taken a bit of a back seat in the Godolphin operation since Charlie Appleby's star started its rapid ascent towards Derby and championship-winning level, but he got back on the board here after a four-year blank when Real World took the Hunt Cup in 2021 and Mawj showed more than enough in a sparkling debut at Newmarket in mid-May to make her worthy of support here, although Queen Olly, Fully Wet and Powerdress are just a few of the once-raced winners that could give her a race.
Selection: MAWJ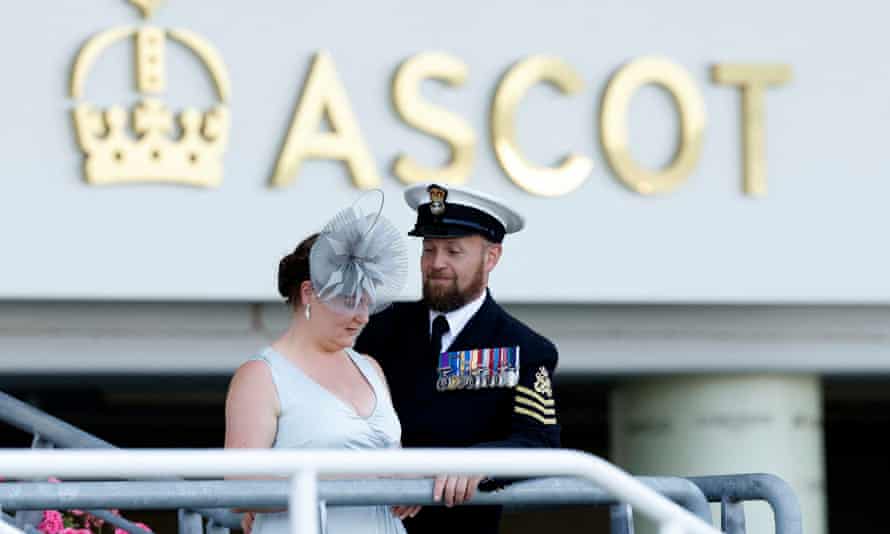 Horses at Royal Ascot are getting looked after during this mini-heatwave
It gets worse for Mr Dettori. The stewards had to put off their inquiry until today but the rider has been slapped with a ban.
Here's today's running order (and Greg Wood's tips):
2.30pm Albany Stakes – MAWJ
3.05pm Commonwealth Cup – GO BEARS GO
3.40pm Duke of Edinburgh Stakes – CONTACT
4.20pm Coronation Stakes – PROSPEROUS VOYAGE (nb)
5.00pm Sandringham Stakes – FRESH HOPE (nap)
5.35pm King Edward VII Stakes – OTTOMAN FLEET
6.10pm Palace of Holyroodhouse Stakes – STERLING KNIGHT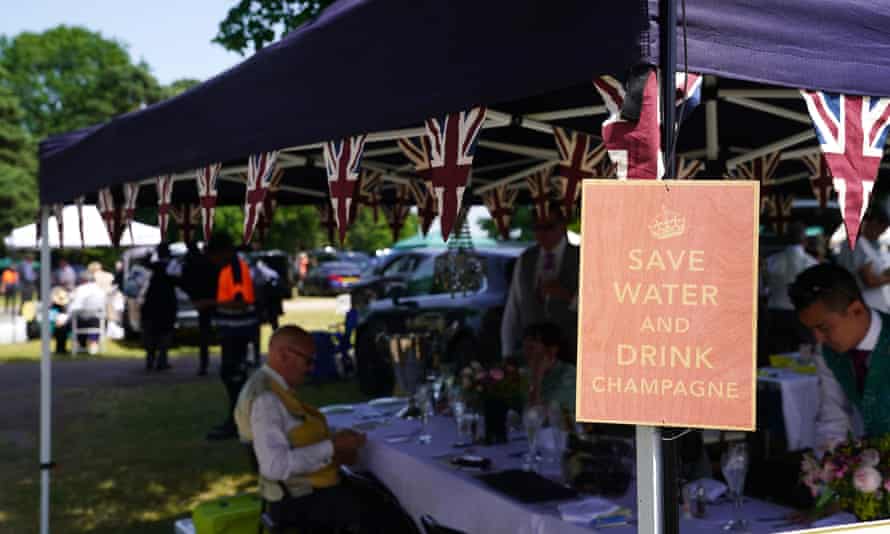 There are famous examples of Prime Ministers who were actively involved in horse racing, not least Winston Churchill who owned some decent horses. The current incumbent at No 10 has shown no interest in the Sport of Kings, but his wife obviously enjoys a day at the races and has arrived at Ascot today.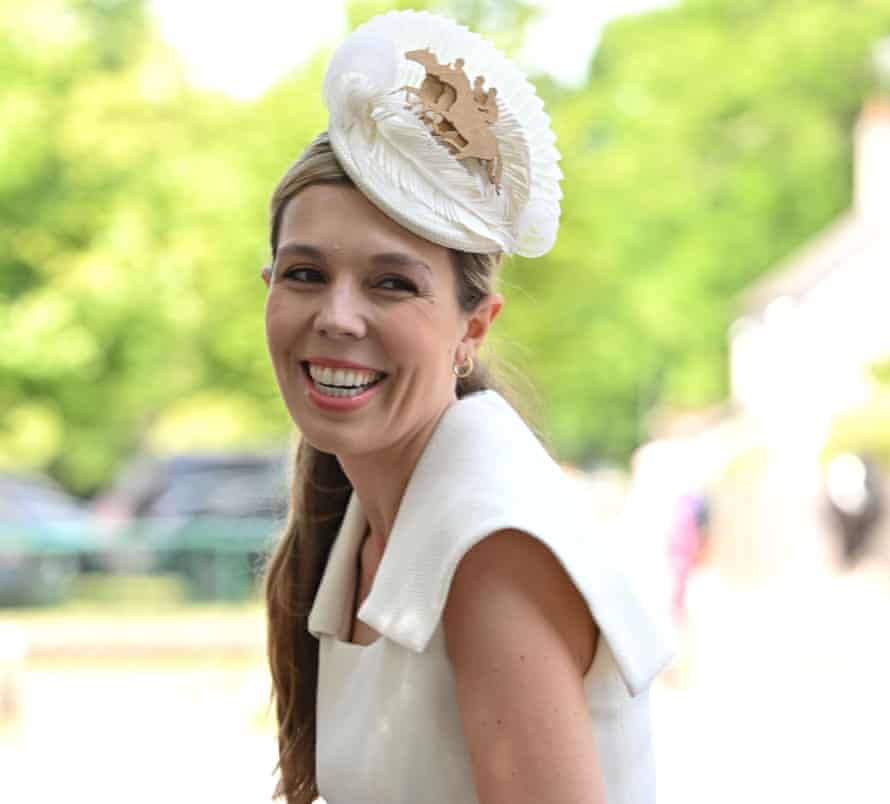 Frankie Dettori is the definition of mercurial. When he's up he's noisy and can't seem to stop riding winners but when he's down he can get very moody and that affects his confidence. Yesterday – when he made the same mistake as last year on Stradivarius in the Gold Cup and had the horse too far back and finishing second on two horses for the Queen – was not his best day. Frankie's reaction: "Shit happens doesn't it." But was there an overreaction? Brough Scott in the Times reported racing presenter Luke Harvey's observation that the jockey looked "a broken man" while Jack Keene in the Sun asked "have we witnessed the beginning of the end of Frankie Dettori's legendary career?" and stated: "We have reached the point where those around him are openly criticising his performances on the biggest stage."
That was a reference to the implied criticism levelled at the jockey after the Gold Cup by John Gosden, Stradivarius's trainer. ITV's Rishi Persad weighed in this morning on the Opening Show preview programme saying comments about him, including Gosden's presumably, were "disrespectful". It would be just like the Italian to come bouncing back on his favourite track. The bookies can't give his mount away in the big race today with Inspiral drifting to 7-2 from 9-4 in the Coronation Stakes. It's a key day for the Italian who horsebet reminded me this morning was 7-2 to be top jockey at the start of the week and is now 100-1.
1st Carriage
The Duke of Cambridge
The Duchess of Cambridge
The Hon. Arthur Vestey
The Hon. Mrs. Vestey
2nd Carriage
Mr. Peter Phillips
Ms Lindsay Wallace
The Duke of Bedford
The Duchess of Bedford
3rd Carriage
The Visount Brookeborough
The Viscountess Brookeborough
Mr. Darby Dennis
Mrs. Darby Dennis
4th Carriage
Mr. Richard Osgood
Mrs. Richard Osgood
Mr. Nico de Boinville
Mrs. Nico de Boinville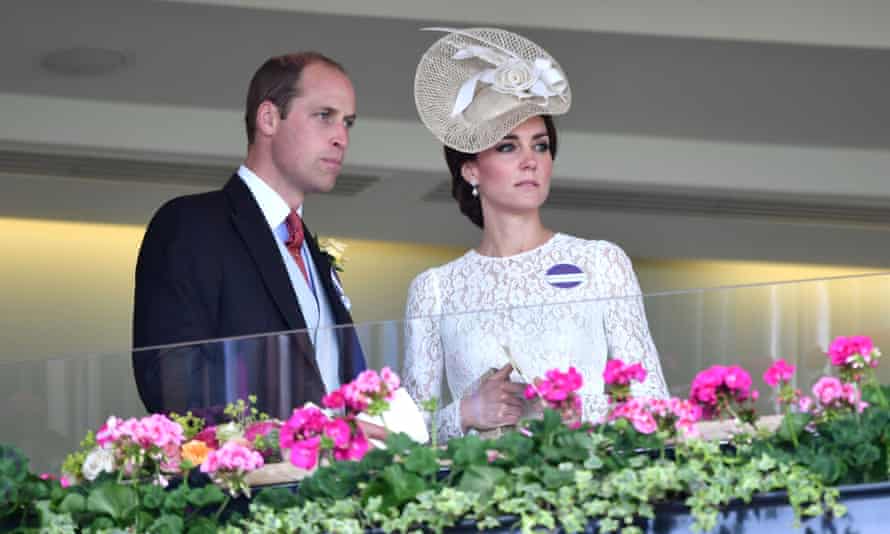 Don't put these on your betting slips. They are not turning up.
2.30pm Albany Stakes (Group 3)
15 Powderdress (Self Cert – Tied Up)
3.40pm Duke Of Edinburgh Handicap
1 Ever Present (Self Cert – Bruised Foot)
5.00pm Sandringham Handicap
Midheaven (Vet's Cert – Coughing)
6.10pm Palace Of Holyroodhouse Handicap
Vertiginous (Self Cert – Temperature)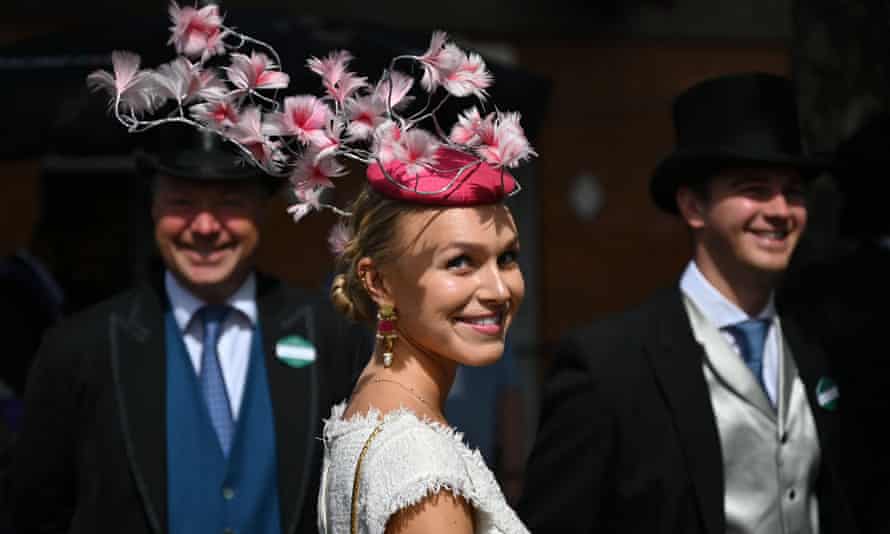 Ascot clerk of the course Chris Stickels has just tolds Sky Sports Racing: "I think now we are not going to get the thunderstorms until after racing [on Saturday]." It must be odds-on that Trueshan, who missed the Gold Cup on Thursday owing to the fast ground, will not line up in the Queen Alexandra Stakes, the final race of the meeting tomorrow at 6.10pm. Pro punter Matt Williams put Wordsworth up as his best bet of the meeting earlier in the week and Aidan O'Brien's runner looks well worth backing at the 100-3o on offer currently with William Hill.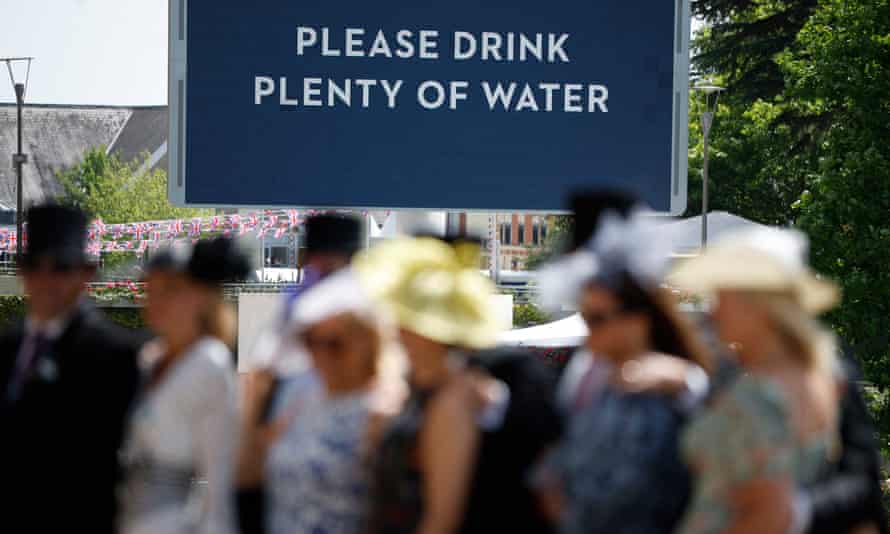 The blazing temperatures have resulted in Ascot adjusting their dress code and gentlemen can remove their hats and jackets … but not until the Royal Procession has floated past at 2pm!
Queen to miss Ascot again
The Queen has three runners today – her trainers were put on Platinum Jubilee year alert for this meeting well in advance – but she is again not going to be here, according to reports. The Daily Mail's royal correspondent must have had a sneak look at the Royal Procession list as she is "expecting some glamour in the carriage procession". The betting with olbg.com was 2-1 for the Queen to attend on Friday. Presumably the Duke and Duchess of Cambridge have now gone odds-on.
… er, there isn't any. It's hot, hot, hot everywhere, as the front-page of the Racing Post reflects, and it's Groundhog Day where the ground is concerned. The going at Royal Ascot is Good to Firm (again).
GoingStick readings at 8am:
Stands side: 8.7
Centre: 8.5
Far side: 8.8
Round: 7.8
The far side (the higher the number the quicker the ground) is slightly quicker but there's not much in it. Clerk of the course Chris Stickels has had a quiet week (so far).
Preamble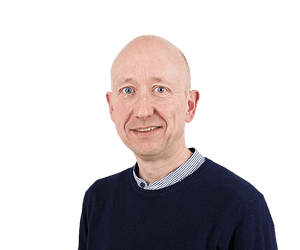 Greg Wood
Good morning from Ascot, ahead of what promises to be one of the hottest days at the Royal meeting for many years – so much so, in fact, that the famous dress code has been relaxed, and racegoers will be allowed to remove jackets, ties and hats in all enclosures this afternoon (once the Royal procession has made its way down the course, at any rate).
The first – and only other – time that Ascot felt the need to resort to such extreme measures was 2017, when the rule on jackets was relaxed on the hottest day at the meeting for 20 years. This year's relaxation goes further still, with temperatures at the track forecast to peak at around 31C in mid-afternoon.
The British Horseracing Authority's precautionary measures to ensure the welfare of both human and equine competitors will be in place, with extra cooled water and ice available, areas of shade available before and after horses race and earlier access to stables to allow trainers to travel horses early and avoid the worst of the heat.
There are several big fields on today's card, with 28 runners in the handicaps at 5.00 and 6.10 and 20 declared for the Group One Commonwealth Cup at 3.05. That could well be one of the best races all week, with runners from four countries – Britain, Ireland, France and the USA – and most of the field going to post with at least one piece of form that gives them a chance.
Elsewhere on the card, the field for the Coronation Stakes includes the 1,000 Guineas winners from Britain (Cachet) and France (Mangoustine) but neither is likely to start favourite as Inspiral, last year's best juvenile filly, is finally ready to make her three-year-old debut.
The Queen, meanwhile, has three more chances to land her 25th Royal winner in her Platinum Jubilee year, with Just Fine, in the Duke Of Edinburgh Stakes at 3.40, by far the best of them according to the bookies. Sir Michael Stoute's gelding is vying for favouritism at around 5-1, while Discretion, in the Sandringham Stakes at 5.00 and Spring Is Sprung, in the Palace of Holyroodhouse Handicap at 6.10, are priced up in double figures at 16-1 and 22-1 respectively. Victory for any of her three runners would be a "hats off" moment – or it would, if they hadn't all been removed already.
The action will be under way with the Albany Stakes at 2.30, and you can follow it all here on the blog as the mercury rises and another thrilling day at the Royal meeting unfolds.