Police in Sacramento arrested a second person in connection with Sunday's mass shooting in a bustling stretch of California's capitol. Six people were killed in the shooting and at least 12 were injured.
On Tuesday the department announced Smiley Martin, who was also injured in the shooting, would be booked in Sacramento's county jail once his medical care is complete. Martin, 27, is facing charges of possession of a firearm by a prohibited person and possession of a machine gun. His brother Dandrae Martin, 26, was arrested on Monday and charged with assault and illegal firearm possession offenses.
Neither have been charged with homicide as police say they are continuing to comb through hundreds of pieces of physical evidence as well as video footage and photos.
Detectives also were trying to determine if a stolen handgun found at the crime scene was connected to the shooting. The handgun was inspected and was converted to a weapon capable of automatic gunfire, authorities have said.
More than 100 shots were fired early on Sunday in downtown Sacramento, creating a chaotic scene with hundreds trying desperately to get to safety. A day later police announced the arrest of Dandrae Martin as a "related suspect" on charges of assault with a deadly weapon and being a convict carrying a loaded gun. A court appearance was set for Tuesday.
Detectives and Swat team members found one handgun during searches of three homes. The three women and three men killed were identified on Monday.
The Sacramento county coroner identified the women killed as Johntaya Alexander, 21; Melinda Davis, 57; and Yamile Martinez-Andrade, 21. The three men were Sergio Harris, 38; Joshua Hoye-Lucchesi, 32; and De'vazia Turner, 29.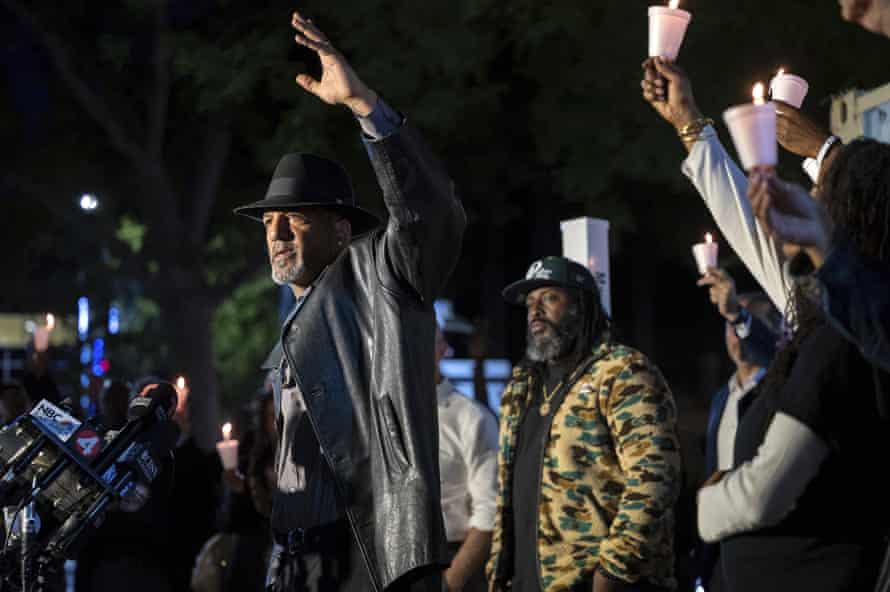 The Sacramento mayor, Darrell Steinberg, read their names during a vigil on Monday evening attended by grieving relatives, friends and community members.
Turner, who had three daughters and a son, was a "protector" who worked as the night manager at an inventory company, his mother, Penelope Scott, told the Associated Press. He rarely went out, and she had no reason to believe he would be in harm's way when he left her house after he visited Saturday night.
"I want people to know he is a great person and he loved his family," Scott told KCRA, Sacramento's NBC affiliate. "You took away somebody that meant a whole lot to a whole lot of community people. Our Facebook … everything is flooded with love."
Turner's cousin Sergio Harris was also killed in the mass shooting. He had a wife and two young daughters. During a candlelight vigil on Monday, Harris' cousin Jackie Henderson described him as "a great man".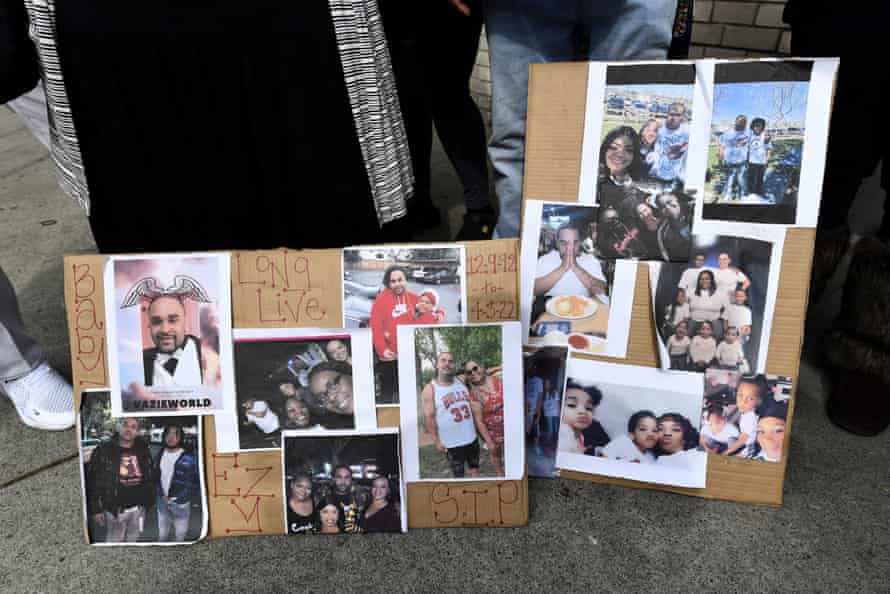 "He had his life taken from him – shot in the back, unacceptable," Henderson said, according to Sacramento's local Fox affiliate. She also called for an end to the gun violence that ended the lives of the six victims.
"The last time we had a mass shooting, we did the same thing, sat out here, held up our candles, talked about [how] the police are here for us now, the public officials are [here for us now] – they're here for us. How are they here for us if we're sitting here doing the same damn thing again?" Henderson continued.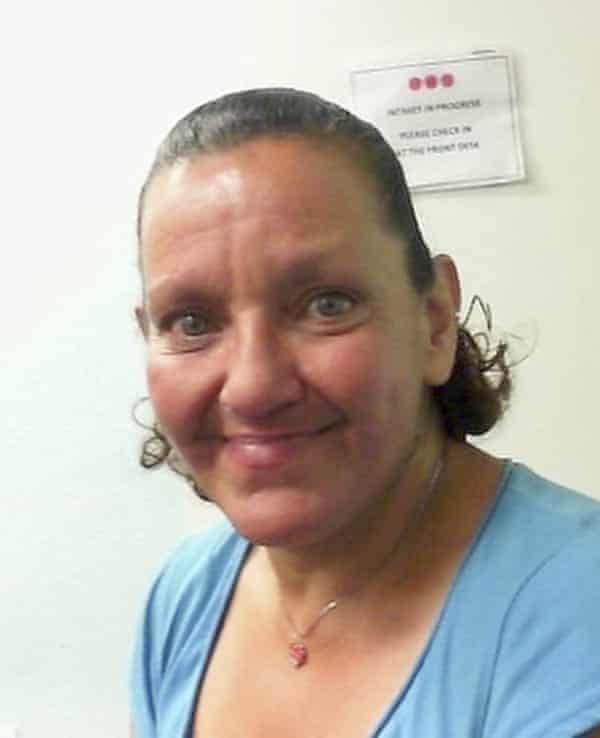 A friend of Melinda Davis said she was a "very sassy lady" who lived on the streets of Sacramento near the shooting site.
Shawn Peter, a guide with the Downtown Sacramento Partnership, told the Sacramento Bee he'd known Davis for 15 years. She had been homeless and lived in the area on and off for a decade. "Melinda was a very eccentric individual, a very sassy lady," he told the newspaper. "This was her world, 24/7."
Officials had helped her find housing before the pandemic began but she had returned to the downtown business district in recent months, Peter said. A small bouquet of purple roses with a note saying "Melinda Rest In Peace" was left on the street.
The family of Martinez-Andrade say they are still looking for answers.
"Trying to get to the bottom of things without nobody knocking on our door, letting us know what really happened and stuff is kind of frustrating," said Frank Gonzales, Martinez-Andrade's stepfather, to KCRA. "It's been rough. We're still going through a hard time right now. "Hopefully we'll get through this."
Alexander, who was also killed in the early morning shooting, was described as headstrong by her father, who spoke to the same news outlet.
"She was outgoing, headstrong, spoke her peace whether you liked it or you didn't," said John Alexander.
This mass shooting comes less than six weeks after a man shot himself after killing his three daughters – ages nine, 10 and 13 – and a man who was supervising a visit between the girls and their father at a Sacramento-area church. He was banned from owning a gun because of a domestic violence restraining order but was able to skirt the prohibition by getting a ghost gun, a firearm that is ordered in parts and can be assembled in a few hours with the help of a YouTube tutorial. They lack serial numbers and can be bought without a background check, making them nearly impossible to trace through traditional means.
Police have not named the exact tool or accessory used to convert the firearm into a machine gun, but under state law it is considered an illegal weapon. Though it has faced many legal challenges, California' assault weapon ban has been in effect since 1994. The longstanding rule prohibits the manufacturing, purchase, and possession of firearms that are considered assault weapons, which includes a gun that can expel multiple rounds with one trigger pull. Police suspect this type of weapon was used in Sunday's melee because more than 100 shell casings were found.
California has more than 100 gun laws on the books that determine who can sell ammunition, where guns can be bought, and the number of rounds any single firearm can hold. And cities including San Francisco, San Diego and Oakland have banned ghost guns and lodged lawsuits against manufacturers of parts. Still, California lawmakers are continuing to create legislation, including a measure modeled after Texas's abortion ban, that they hope will keep unregistered or illegally purchased guns out of people's hands, cars and homes.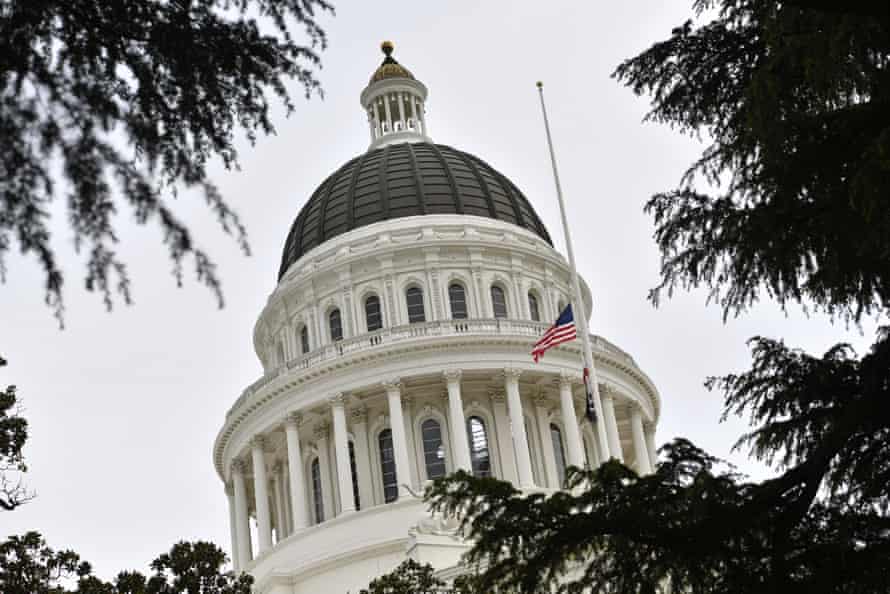 But the longtime partisan stalemate and lack of a permanent head of the Bureau of Alcohol, Tobacco and Firearms (ATF) are making it more difficult for Biden to put his campaign promises into practice, leaving gun regulation mainly to states.
On Monday, Senator Dianne Feinstein joined the chorus of officials calling on Congress to pass new gun legislation. "Of course, this isn't an isolated event. It's the latest in an epidemic of gun violence that continues to plague our country," Feinstein said in a statement.
"Enough is enough. We can no longer ignore gun violence in our communities. Congress knows what steps must be taken to stop these mass shootings, we just have to act."