There's a long queues for buses this morning at Victoria Station as the tube strike disrupts journeys, reports the BBC's Sarah Morris: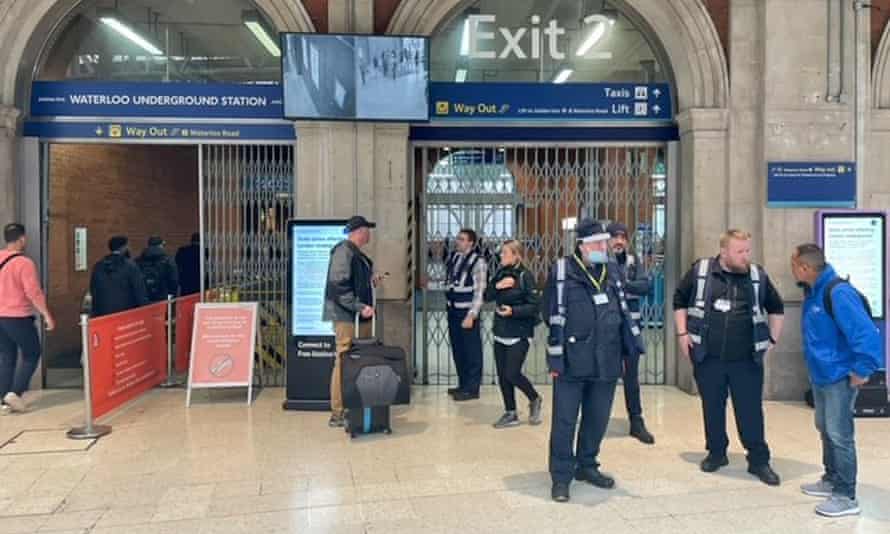 Frustrated commuters have gathered around the entrance to Waterloo underground station after the Tube was shut by today's strike, PA Media reports.
One commuter, Charlotte from Surbiton, said she was unsure if she would be able to complete her journey to Canary Wharf.
She said:
"We'll see if anything opens up, and I'll go home if it doesn't"

"I'm pretty sure everyone will be delayed coming in today."
She said she had been traveling for almost an hour already, adding that she didn't feel like the strike was justified.
"I don't necessarily see the reason for the strike".

"It doesn't necessarily feel like it's justified to cause this much disruption, especially when London is getting up and running again. It seems like a big setback for the city."
Full story: Travellers in London told to avoid tube as strike begins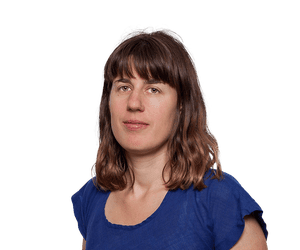 Julia Kollewe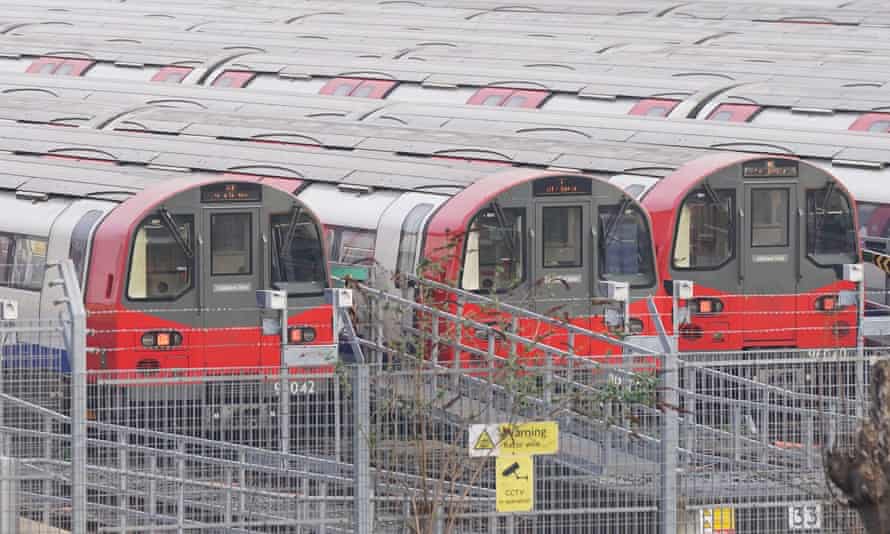 London's transport operator warned people to expect "severe disruption" on the tube today as 4,000 station staff are due to walk out in a 24-hour strike that will shut down much of the network.
Transport for London said there would be problems across all lines from the start of service on Monday to 8am on Tuesday, with a limited number of stations open. It advised against travel on the tube throughout that period "unless necessary".
The RMT union has called the strike in protest against TfL plans to cut 600 jobs to reduce costs. Only London Underground station staff will be involved, rather than the 10,000 RMT members who walked out in March.
Sources close to the union said the scale of the walkouts meant the entire tube network should close on safety grounds. TfL said:
"Safety is our top priority and we will be doing all we can to safely keep as many services running for our customers as possible."
Some tube stations had already shut temporarily over the platinum jubilee holiday weekend because of staff not working overtime as part of separate industrial action by RMT that started on Friday and is due to continue until 10 July.
Introduction: Thousands of Britons stuck at airports as tube strikes add to travel disruption
Good morning, and welcome to our rolling coverage of business, the world economy and the financial markets.
The UK's travel chaos continues today. Flight cancellations and a tube strike in London means that half-term holidaymakers and people returning to work after the jubilee weekend face face more disruption.
Tens of thousands of British travellers are estimated to be stuck at airports across Europe after up to 200 flight cancellations over the weekend, following a week of misery for families.
The disruption means some children, and teachers, will be unable to return to school in time for today's classes — in the middle of the exam season.
EasyJet cancelled another 80 flights on Sunday, mainly affecting Gatwick airport, after 25 departures and 22 arrivals were cancelled on Saturday. The airline says:
"We are very sorry and fully understand the disruption this will have caused for our customers.

We are focused on getting them to their destination as soon as possible."
Eurostar passengers faced travel misery on Sunday too, as a power supply failure at Paris Gare du Nord meant all services to/from Paris are subject to major delays and cancelations.
A strike on the London underground is expected to cause travel chaos in the capital too, as many workers return to the office after the long Bank Holiday break.
Transport for London say they will keep as many stations as possible open, but expect the strike to cause severe disruption and the closure of many Tube stations.
Members of the Rail, Maritime and Transport union are taking industrial action in a dispute over jobs and pensions.
The government has criticised the travel sector's failure to handle the surge in demand as pandemic restrictions have been relaxed, with airlines struggling to take on more employees fast enough.
The aviation industry says recruitment is being held up by security checks, but transport secretary Grant Shapps argues that staff cuts during the pandemic had gone too deep.
He told the BBC:
"The industry itself needs to solve it.

The government doesn't run airports, it doesn't run the airlines. The industry needs to do that."

"We'll work with the industry very hard … to make sure we don't see a repeat of those scenes."
London's mayor, Sadiq Khan, said Brexit had caused the chaos. He called on the government to relax immigration rules to allow airport and airline workers who returned to their EU countries of origin following Brexit to come back to the UK.
Also coming up today
The UK parliament's Treasury Committee will hold a hearing with chancellor Rishi Sunak, to discuss the £15bn cost of living package announced last month.
The Committee will ask Sunak whether the measures could cause higher inflation, whether support was sufficiently targeted to lower income households, and what impact the Energy Profits Levy will have on investment in the UK.
They'll also ask what further measures may be required later in the year, given the calls for an emergency budget to help households.
European stock markets are expected to open around 0.5% higher, after
The agenda
9am BST: UK new car sales for May
1.45pm BST: Rishi Sunak appears before Treasury Committee on cost of living support