Full story: UK GDP shrinks in March as consumers cut spending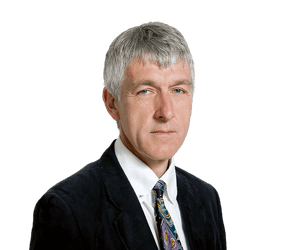 Larry Elliott
Britain's economy contracted in March as consumers cut back on spending in the face of the rising cost of living, the latest official figures show.
Activity fell by 0.1% after flatlining in February – an even weaker performance than economic experts had been predicting – with spending in shops suffering particularly badly.
Data from the Office for National Statistics showed the economy struggling even before households were hit by higher energy bills and tax increases in April and will increase pressure on Rishi Sunak to ease the inflationary squeeze.
Sunak said:
"The UK economy recovered quickly from the worst of the pandemic and our growth in the first few months of the year was strong, faster than the US, Germany and Italy, but I know these are still anxious times.

"Our recovery is being disrupted by Putin's barbaric invasion of Ukraine and other global challenges but we are continuing to help people where we can."
Rachel Reeves, Labour's shadow chancellor said the figures for gross domestic product would increase the public's worries and urged the chancellor to produce an emergency mini-budget – a call echoed by the British Chambers of Commerce.
Here's the full story:
The UK government must choose between an emergency budget or the growing risk of a recession, says TUC General Secretary Frances O'Grady:
"The Bank of England has warned the government that families are being forced to cut back, and the fall in demand will hit growth. But the Chancellor isn't doing anything about it.

"The choice now is clear. Either the Chancellor steps up with an emergency budget to get pay rising, help families with soaring bills, and keep the economy moving. Or we risk sliding into recession, with families and businesses paying the price."
UK faces fight to avoid recession
The UK faces a serious fight to avoid recession this year, warns Ed Monk, associate director for Personal Investing at Fidelity International.
"Soaring energy, fuel and food prices continue to eat into household budgets. And while some are already having to choose between basic necessities, this is unlikely to be the end of the squeeze. With inflation reaching 7% [in March] households are navigating largely unfamiliar financial territory while also trying to prepare for the likelihood that bills will rise still further.

"Despite government promises this week to address the cost of living challenge, the threat of recession appears to be growing. By the end of the second quarter of 2025 the UK economy is expected to be barely bigger than it is today.

The Bank of England has so far been focussed on bringing inflation down in the medium term via rate rises. It must now also factor in an economy at risk of shrinking earlier than it has forecast as well."
Caroline Simmons, UK Chief Investment Officer at UBS Global Wealth Management, warns the UK could shrink in the current quarter, as soaring energy prices hit consumers.
Today's figures will only fuel concerns for the growth outlook for coming quarters.

In particular, there is growing potential for UK GDP to be negative in the second quarter, which is in part due to the consumer squeeze from energy price rises.
Economists and business groups are understandably concerned by the UK's economy slowdown, and the contraction in March.
Rain Newton-Smith, chief economist at the CBI, warns that times are going to get tougher:
"Cost pressures and rising prices have tightened their grip, with both businesses and households feeling the pinch. The end result is a weaker economic outlook.

"It's clear that the most vulnerable households and energy-intensive businesses may need further support, so the government should keep this under review.

"But the only way to build a resilient economy, one that can withstand price shocks, is a relentless focus on growing productivity and potential output. Business is the solution to both, so should be adequately supported to invest and grow."
Rachel Reeves MP, Labour's Shadow Chancellor of the Exchequer, says the government must draw up an emergency budget now, to help address the cost of living crisis.
March's drop in GDP adds to the worries families already face, as inflation rises faster than wages, explains Reeves.
She urges Boris Johnson's cabinet, who are holding an awayday in Staffordshire today, to agree to take emergency action on the cost of living crisis, after failing to do so in the Queen's speech.
Reeves says:
"The Government's Queen's Speech this week was out of ideas and out of touch, devoid of any real economic plan for growth or to tackle the cost of living crisis.

"Anything less than coming back urgently with an Emergency Budget to help ease the pressure from the cost of living crisis is a failure by this Conservative government."
The drop in GDP in March will add to the pressure on the government to do more to help struggling families, as calls for an emergency budget increase.
Chancellor of the Exchequer, Rishi Sunak, says he knows these are 'anxious times' — but does not pledge any new help.
Responding to the GDP figures, Sunak says:
"The UK economy recovered quickly from the worst of the pandemic and our growth in the first few months of the year was strong, faster than the US, Germany and Italy, but I know these are still anxious times.

"Our recovery is being disrupted by Putin's barbaric invasion of Ukraine and other global challenges but we are continuing to help people where we can.

"Growth is the best way to help families in the longer-term so as well as easing immediate pressures on households and businesses, we are investing in capital, people and ideas to boost living standards in the future."
But calls for more help are growing by the day.
Last night, the chair of John Lewis said decisive action was needed now, to protect families from the cost of living crisis.
Dame Sharon White told ITV's Peston show:
"The time absolutely has come for action whether it's an emergency budget or whether it's another vehicle."
The UK economy fared better than most other G7 countries in the first quarter of this year.
But, its recovery from the pandemic crisis is still in the middle of the pack.
The UK's 0.8% growth in January-March is ahead of France (which stagnated), Germany (which grew 0.2%), Italy (where GDP fell 0.2%) and the US (which surprisingly shrank 0.4%).
But the US, Canada and France have all outperformed the UK if you compare growth to pre-pandemic levels, as this chart shows:
Rising cost of living is 'really beginning to bite'
The 0.1% fall in GDP in March shows that the rising cost of living is 'really beginning to bite', says ONS director of economic statistics Darren Morgan.
Speaking on the Today programme now, Morgan explains:
We saw retailing have a large fall and that was well below expectations. In particular, we saw far lower levels of spending on big-ticket, non-essential items.

We also saw a large fall in fuel sales, with one factor people telling us they're beginning to cut back on essential and non-essential journeys because of the price they're paying at the pumps.
Morgan adds that the UK's motor trade indutry is really struggling at the moment. New car registrations in March were the weakest since 1998, partly due to supply chain issues.
ONS: Lowest quarterly growth in a year
Darren Morgan, director of economic statistics at the Office for National Statistics (ONS), says:
"The UK economy grew for the fourth consecutive quarter and is now clearly above pre-pandemic levels, although growth in the latest three months was the lowest for a year.

"This was driven by growth in a number of service sectors as the economy continued to recover from Covid-19 effects, including hospitality, transport, employment agencies and travel agencies. There was also strong growth in IT."

"Our latest monthly estimates show GDP (gross domestic product) fell a little in March, with drops in both services and in production.

"Construction, though, saw a strong month, thanks partly to repair work after the February storms."
Quarterly growth slowed to 0.8%
Overall, the UK economic growth slowed to 0.8% during the first three months of 2022, as the economy cooled.
That's slower than the 1.3% growth recorded in October-December, but it does lift quarterly GDP above its pre-crisis levels.
It's also a little weaker than the 1% growth expected by economists.
That could be the best quarterly growth we see this year, as the cost of living crisis hits the economy.
After March's reversal, the UK economy is now just 1.2% above its pre-coronavirus pandemic level.
Services is now 1.5% above its pre-coronavirus level, while construction is 3.7% above and production is still 1.6% below — with factories having struggled with supply chain disruption, and shortages of raw materials and parts.
The UK's service sector shrank by 0.2% in March, and was the main contributor to March's 0.1% drop in GDP.
Output in consumer-facing services fell by 1.8%, following a 0.5% growth in February 2022.
Production also shrank by 0.2%, but construction expanded by 1.7% (suggesting building activity recovered after storm disruption in February).
UK economy shrank 0.1% in March
Newsflash: The UK economy contracted in March, with GDP falling by 0.1%.
That's slightly worse than the 0% growth forecast, and will fuel concerns that economy is weakening.
The GDP report also shows there was no growth in February.
February's GDP has been revised down to 0% growth, down from the +0.1% first estimated.
More to follow…
Deutsche Bank UK economist Sanjay Raja also predicts the UK economy flatlined in March, and could contract in the current quarter (April-June).
Here's his take the UK GDP report (to be released in around 10 minutes):
We expect Q1-2022 GDP to expand by just under 1% q-o-q. Much of the jump in activity will likely have come from household consumption and private investment (including net acquisitions, dwelling investment, and stocks).

Looking ahead to Q2, we will be watching the March GDP number closely, given the carry over effect into the next quarter. On this front, we expect monthly GDP to have flatlined, with risks tilted to a negative print. We continue to expect a Q2 contraction, with the economy shrinking by 0.2% q-o-q – a call we've had for some time now.

For 2022, we continue to see growth printing at 3.8%, though risks to our projection are tilted to the downside, with recession risks likely to remain elevated into Q2-2022.
Introduction: UK GDP report for March and Q1
Good morning, and welcome to our rolling coverage of business, the world economy and the financial markets.
A new healthcheck on the UK today will show how the economy has slowed, as the cost of living crisis hits families and threatens to pull the country into recession.
The GDP report for the first quarter of 2022, due at 7am, is expected to show that the economy expanded by a healthy-sounding 1% in Q1, down from 1.3% in the final quarter of 2021.
But most of that growth came in January, as activity picked up strongly after Omicron disruption in December.
Growth slowed to just 0.1% in February, and some economists fear it could have ground to a halt in March, with estimates of 0% growth in March alone.
Michael Hewson of CMC Markets explains:
Index of services is expected to make up most of the expansion, coming in at 0.9%, however if the Bank of England is to be believed this quarter could be as good as it gets this year for the UK economy. Business investment is also expected to improve to 1.9% from 1% in Q4.

On the monthly GDP numbers, we've seen a 0.8% expansion in January, and a 0.1% expansion in February. March could well see a contraction, although estimates are for stagnation at 0%, which is still likely to drag the quarterly number down.
Also coming up today
European markets are set to fall around 1%, wiping out Wednesday's rally, as fears over inflation and rising interest rates keep hitting stocks.
Wall Street had another turbulent session yesterday, finishing lower, with technology stocks continuing to slide.
Higher than expected US inflation dampened hopes that the US Federal Reserve could achieve a 'soft landing' as it raises interest rates, with CPI only dipping to 8.3% in April.
Hebe Chen of IG explains:
Inflation in the United States rose at a slower rate in April, but impatient traders were not happy with the pace.

The US CPI print that came out last night was still stronger than the forecast of 8.3% vs 8/2% (y/y), suggesting the price pressure will persist at higher levels for longer even if it's already peaked.
That selloff has seen Apple lose its title as the world's most valuable company to energy giant Saudi Aramco, which has been boosted by higher oil prices.
On the corporate front, BT, Rolls-Royce, Balfour Beatty and SuperDry are reporting results.
The agenda
7am BST: UK GDP and trade reports for Q1 2022, and March
9am BST: IEA monthly oil market report
9.30am BST: ONS's latest economic activity survey
1.30pm BST: US PPI survey of producer price inflation
1.30pm BST: US weekly jobless claims report